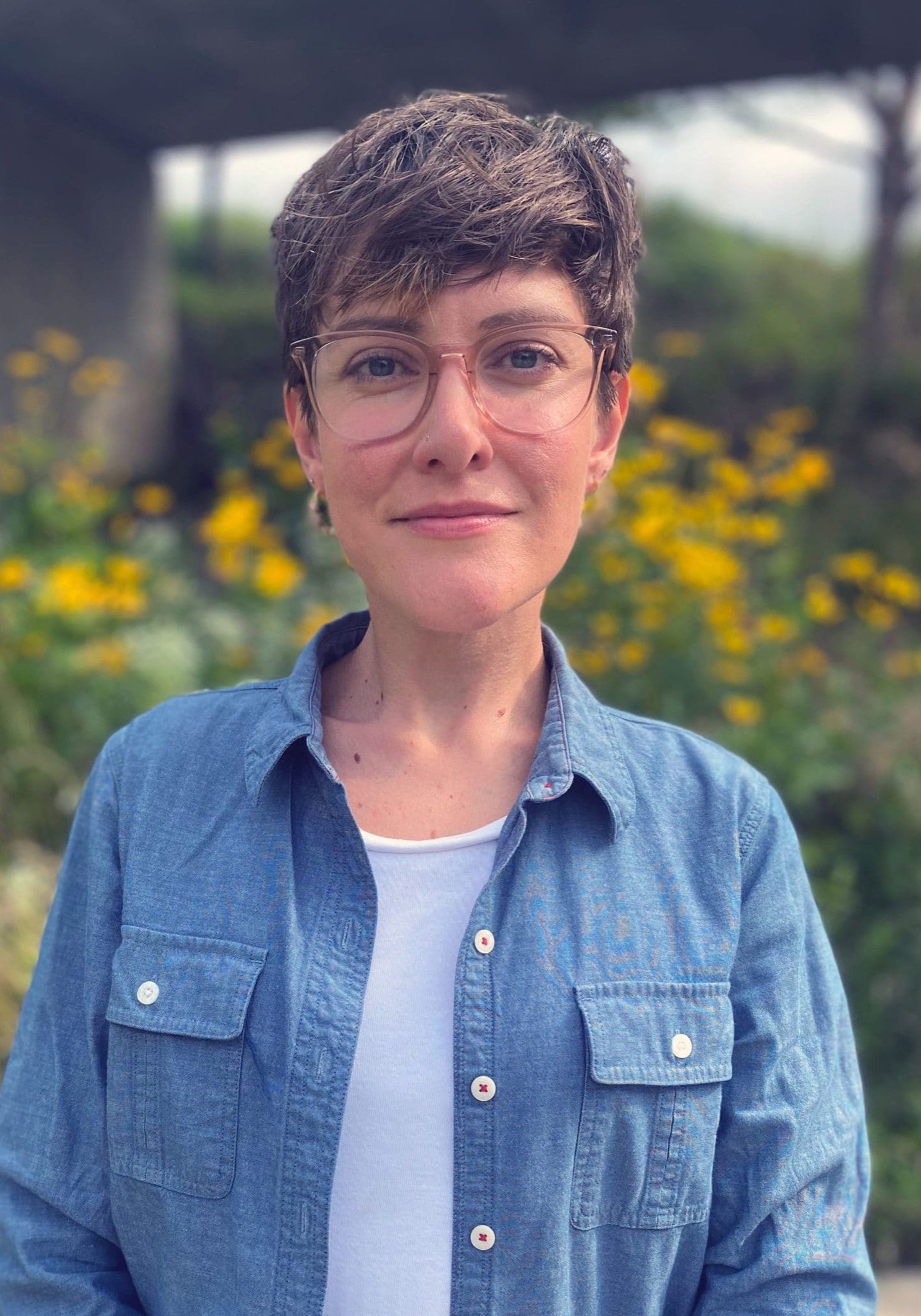 In August 2023, Jessie Demoise joined the Parks Conservancy as Associate Project Manager, a role in which they manage the design and construction of Capital Projects and commit to making Pittsburgh a more beautiful, livable and climate resilient place to live, work and play.
Jessie previously worked for the Pittsburgh Parks Conservancy between 2013 and 2018 and represented the Conservancy during construction of the Frick Environmental Center in Squirrel Hill, August Wilson Park in the Hill District, and Westinghouse Memorial in Schenley Park.
Jessie is rejoining the Conservancy having most recently worked on the Smart Cities Program for the City of Philadelphia's Office of Innovation and Technology.
Jessie grew up in Pittsburgh's East End and graduated from The Ellis School. They attended Johns Hopkins University where they studied Latin American Studies and Environmental Engineering. There, Jessie worked on a team to develop clean drinking water supplies for indigenous communities in Guatemala through Engineers Without Borders and earned a Bachelor's Degree in Environmental Engineering in 2009.
Jessie is passionate about clean water, green energy and good jobs. They are an advocate for cities and for increasing public support for childcare, education, healthcare, food systems, affordable housing and transportation choice.
Outside of work, Jessie likes to swim at Highland Park pool, run around Schenley Park with their dog, and bike in Frick Park with their children. Jessie's family lives in the Friendship Park area of Bloomfield.