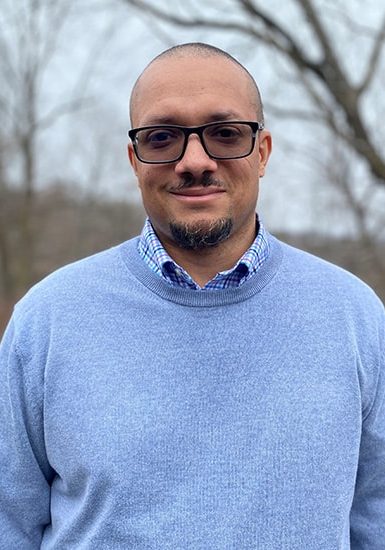 James A. Brown joins the Pittsburgh Parks Conservancy as the Director of Education and the Frick Environmental Center. In this role, Mr. Brown will lead a team in the development and implementation of outdoor education programs for people of all ages and advance inclusion and park equity through engagement with schools, organizations and city departments.
Prior to joining the Parks Conservancy, Mr. Brown served the YMCA of Greater Pittsburgh for 15 years as a leader in youth development at the Homewood-Brushton YMCA. He joined the YMCA in 2007 as a teaching artist in music production and became a Program Director in 2009. He last served as the Senior Program Director of Creative Youth Development before joining the Parks Conservancy.
Prior to serving with the YMCA, Mr. Brown has worked for the Pennsylvania Environmental Council and served as a teaching artist for the Arts Greenhouse, a teen outreach program of Carnegie Mellon University.
Mr. Brown is a native of New York and earned a Bachelor of Arts in sociology from Vassar College before moving to Pittsburgh to pursue ethnomusicology at the University of Pittsburgh. He was a fellow of the inaugural cohort of LEAD Now Pittsburgh, an advanced leadership program for the civic sector. Mr. Brown recently completed an intensive course in Trauma Informed Practice for Arts Education Administrators by the Bartol Foundation to better support the mental well-being of the young people he serves.
During his time in Pittsburgh, Mr. Brown has been an active musician, bandleader, and music producer with a number of collaborations with local recording artists. He released his own album in 2007.
Mr. Brown is a proud husband and father of two daughters. He enjoys playing music, gardening, and grilling. He currently resides in Scott Township with his family.