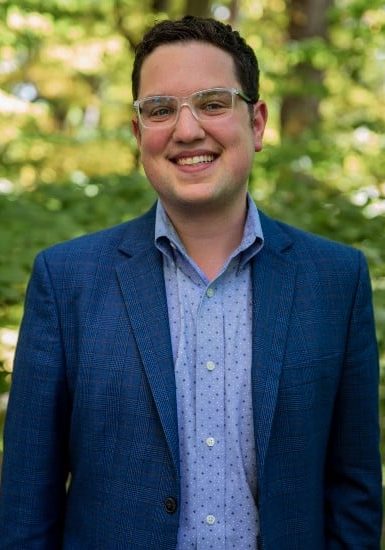 In October 2022, Hersh Merenstein joined the Parks Conservancy as Senior Manager of Institutional Giving, a role in which he helps to craft funding proposals and grant applications and develops and activates partnership opportunities with government agencies, philanthropic foundations, and corporations. and assists the organization with government affairs at the local, state, and federal levels.
Born and raised in Pittsburgh and a graduate of Pittsburgh Public Schools and Michigan State University, Hersh is passionate about working toward building a safer and healthier Pittsburgh for all who live, work, visit, and play here, and this work is at the heart of the Conservancy's mission day in and day out. Prior to joining the Conservancy, he worked as Foundation and Government Relations Manager for Boys & Girls Clubs of Western Pennsylvania and spent six years with the City of Pittsburgh in Council District 8, the Office of Community Affairs, and the Mayor's Office.
Hersh currently lives in Squirrel Hill with his wife Hillary and their rescue mutt Barley. Frick Park is his favorite park, and Emerald View Park (a hidden treasure) is a close second.