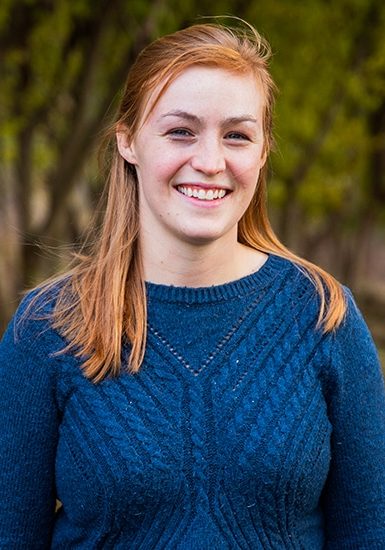 Ellen has always been passionate about sustainability issues but has found her niche in youth climate action and education. She was born in Lakewood, Colorado and has been progressively moving her way east—first graduating in 2017 with a degree in Environmental Science from Goshen College in Goshen, IN and then moving to Pittsburgh to join the PULSE fellowship program. Both her experience as an Environmental Charter School PULSE fellow and work with Green Building Alliance's Green and Healthy Schools Academy (2018-2021) plugged her into an amazing network of passionate sustainability building professionals, educators, and youth.
Now, Ellen is a Naturalist Educator with the Pittsburgh Parks Conservancy (PPC), organizing middle and high school outdoor programs, as well as sustainability-based professional development with high school educators. She also serves as Vice President for Reimagined Recycling's board, a localized plastic recycling nonprofit, and as Board President for Communitopia, a youth climate education organization.
Outside of her professional life, Ellen loves being outdoors–whether that's hiking, camping, or biking! She enjoys finding new restaurants, creating things out of reclaimed material, and making friends with strangers.