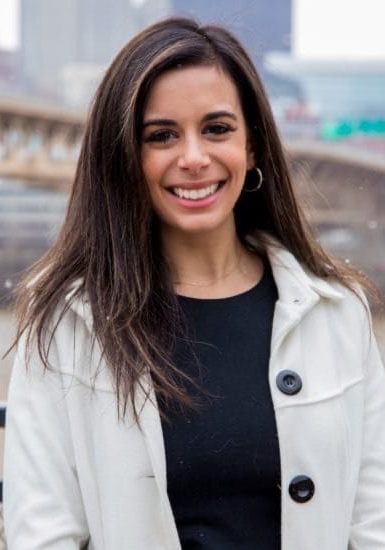 Alana Wenk is the Director of Advancement at the Pittsburgh Parks Conservancy. In this role, Alana focuses on developing ways to further engage park users with programs and events offered by the Conservancy through social and traditional media outlets. Alana is passionate about cultivating new partnerships to build awareness and further the mission of the Parks Conservancy. Additionally, she's always looking for new ways to connect with supporters and park lovers year-round.
Alana originally joined the Parks Conservancy in August 2019 as the Communications Strategist and later as the Director of Marketing and Communications. Previously, Alana managed corporate events for UPMC and directed all marketing and public relations programs for Restaurant Holdings LP, the parent company of Atria's, Juniper Grill, and Ditka's.
Alana's always had a passion for communications and the outdoors, so was truly honored to join the Parks Conservancy. In her spare time, she enjoys exploring her neighborhood park, digging deeper into social media trends, catching a hockey game with her husband, Josh and daughter, Mackinley, and taking her dog, Sullie, and cat, Sidney, for treats at Dunkin' Donuts!