Saul Wells lets his love for his community shine in his role as Senior Manager of Visitor Experience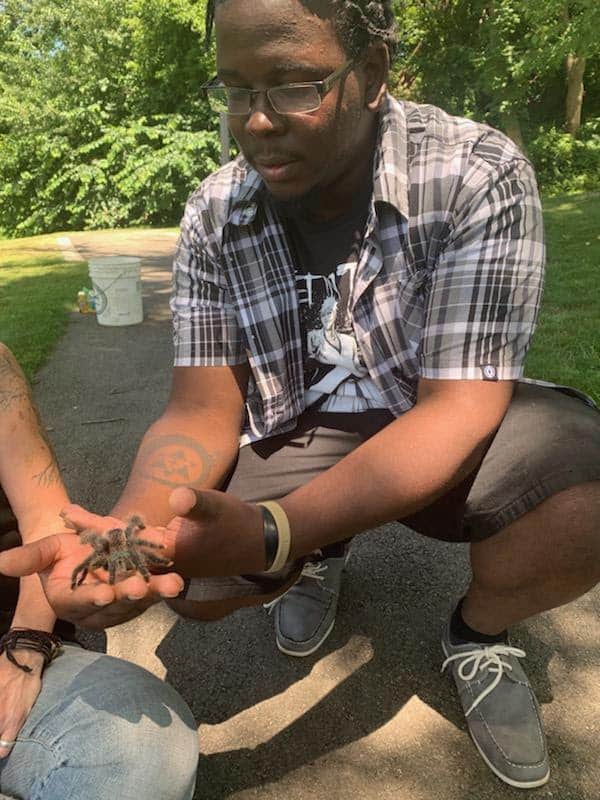 If Saul Wells, Senior Manager of Visitor Experience, isn't sharing his love of video games with park goers he is out in the parks, doing the behind-the-scenes, essential work that makes the parks not only functional, but exquisite as well. In addition to the indispensable upkeep he does for the facilities, he pours his heart and soul into his work, through program expansion in his childhood park and connecting with park guests facing homelessness and mental health struggles. We talked to Saul about how he brings his passions to the parks, as a person of color, especially in underserved neighborhoods and populations.  
Interviewer: Growing up, McKinley Park was your neighborhood park (along with fellow staff members Ross Chapman (Chief of Operations and Park Equity) and Chastity Bey (Community Nature Educator). What were your favorite park activities as a kid? 
SW: When I used to visit McKinley Park with my friends and family, we used to enjoy the playground , the track down below and walking into the woods to look for snakes. The best time I had would be when my Aunt would take me down there and even though I wasn't into sports we would just hit the ball back and fourth  at the tennis court and just talk about what I was interested in and how I was feeling.  
Interviewer: You mentioned that offering programming in McKinley Park is a way to expand access to nature among underserved neighborhoods and to tackle systemic racism. What are some of the challenges behind this and your hopes for this? 
SW: Funding for the park has been one of the larger issues in these neighborhood parks. The smaller parks are overlooked resulting in, people feeling like we are coming into the neighborhood to gentrify the community when we're really trying to give the community access to things they haven't had in the past. When I was a child, we didn't have a lot of programming in the area, it was Voices Against Violence doing things and that's it. We want to make them feel comfortable with us and know we care about the longevity of the programming and not just the moment. 
Interviewer: Can you give us an update on your E-Parks initiative at Schenley Plaza? 
SW: We recently received the generous sponsorship from Schell Games for this current season of E-parks. This will be my third season providing this program, and the kind donation from Schell Games will allow us to continue and improve the program. E-Park dates for this year are Friday June 30th, Friday July 28th , Friday August 18th and Friday September 29th. Keep a look out on the PPC website and social media for changes or surprises.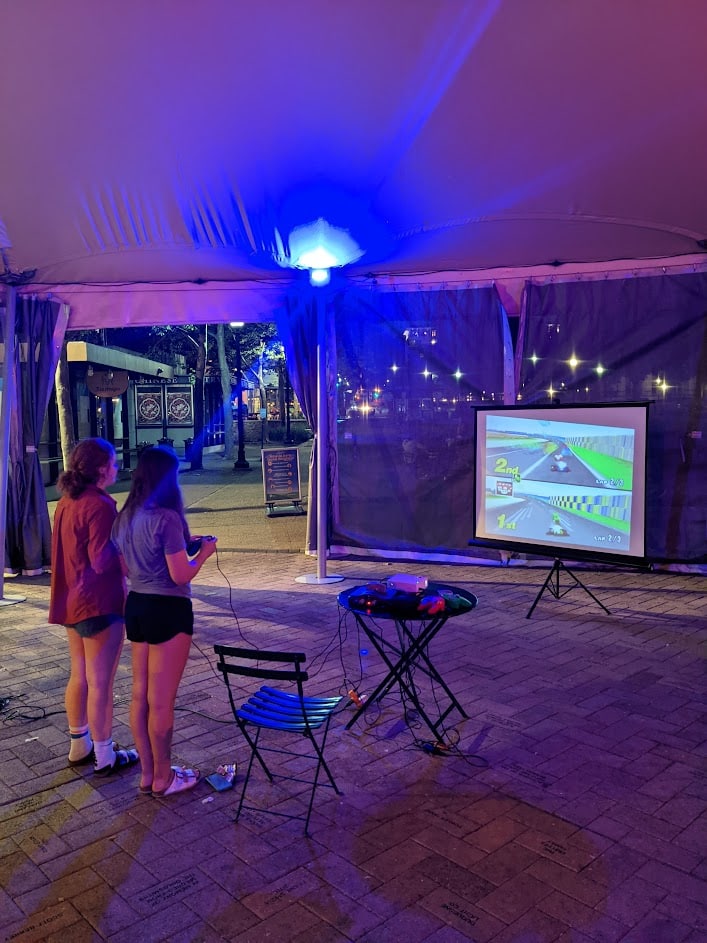 Interviewer: Park visitors aren't often aware of the importance of park staff who are on the ground, as it relates to compassion and empathy for park visitors facing homelessness or mental health struggles. Can you tell us about a time you helped someone in a crisis or difficult situation? 
SW: There was a time where I was able to help and talk with someone in one of our parks during a busy time that was having a mental break. The person I encountered in the park was having a difficult time figuring out if this life was meant for them. After a brief conversation I was able to get him to see the value of being here and that his life was special too 
Interviewer: Finally, people might not know that you are also the fountain guy! When visitors sit down to admire the Patricia Rooney Memorial Fountain in the Allegheny Commons Park, they probably have no idea about what it takes to keep a monument like that in working condition. What does maintaining such a large fountain entail? 
SW: During the spring the trees are growing so it takes multiple times a day to clear the leaves from the filters. Also to keep it beautiful, I must adjust the correct amount of chemicals to keep the water beautiful.  Some days you will see me or staff walking inside of the fountain in shorts to make sure we clean the algae form the bottom. Walking inside the fountain to clean it is very zen to me and I know once it's done that everyone that walks past and takes in the beauty of it brings a smile. 
If you see Saul in the parks, give him a hello!
The serene Allegheny Commons Fountain that Saul maintains
An impressive time-lapse of construction on the Allegheny Commons Fountain, filmed by Saul
This blog edition was written by Bethany Wells, Marketing Manager.