Provider Spotlight: Park Prescriptions (Parks Rx)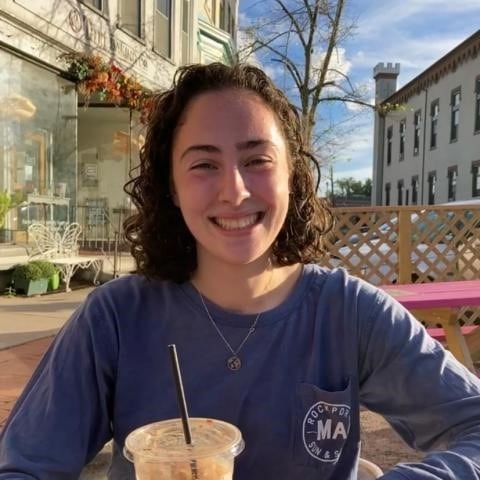 When we think of prescriptions, we often think of pill bottles and pharmacies, but did you know that a prescription can also include a walk in the woods? Or simply being mindful of nature all around? Pittsburgh Parks Prescription (Parks Rx), a collaboration between the Pittsburgh Parks Conservancy (PPC) and UPMC Children's Hospital of Pittsburgh, advocates for patients to spend time in nature to benefit their overall mental and physical well-being. Pittsburgh Parks Rx has partnered with Park Rx America so that healthcare providers in the Pittsburgh area can use a digital park prescription platform to set and track their patients' goals for outdoor activity and time in nature. We were able to get a closer look into how this process is put into practice by speaking with Community Health and Prevention Coordinator, Lilly Saitz. Lilly works for UPMC Children's Community Health Division and is passionate about taking an interdisciplinary approach to health and wellness.  
Q: How do you issue a park prescription?  
"Typically, I'll start the conversation with a patient or their family by asking what types of things they enjoy doing outside and follow their lead on what they come up with. Many have lots of answers and are eager to share, whereas some draw a blank and have trouble thinking of outdoor activities they regularly do. Some individuals share their personal barriers to getting outdoors; some don't have a park or green space within walking distance of their home, others do not feel safe at parks or outdoors in their neighborhood, and others may work long hours that leave them without much daylight left in the day when they get home.  
In these cases, I'll prompt them a little further and we'll do some brainstorming on ways they can still access the benefits of being outdoors considering their individual circumstances. Maybe they can spend a little time each day on their front porch or by their window noticing the trees and clouds. Maybe they can take a quick walk up the street. Maybe they can reserve a little time each weekend to get to a park or some green space nearby. In many cases, individuals find that they're already spending some time outdoors and we just needed to reframe the definitions they had of "nature" and "outside."  
Q: How does a patient "fill" a park prescription?  
"I try to reinforce what patients and families are already doing well and encourage them to continue with those habits consistently and intentionally throughout the year. I've found that once individuals have a bit more creativity and flexibility in their thinking about what counts as "being outside," they feel more empowered and confident in their ability to continue these behaviors and try adding more in where they can. 
We'll often talk a bit more about the specific parks and green spaces that are in their neighborhood. There are many parks in the city and sometimes patients and families might not be aware of all the spaces available to them nearby. I often also provide families with a Parks Rx packet with activity sheets and tip sheets on things to do outside depending on the season of the year we're in. The goal is to provide families with information that's pertinent to their community as well as tangible resources that can support them in getting quality time outside." 
Q: What are the benefits of park prescriptions? 
"We want everyone to be able to experience the many benefits of spending time outdoors and interacting with the natural environment, and oftentimes this starts and can be encouraged with a simple conversation. When we talk about being outside – feeling the air on our cheeks, touching the rough bark of a tree, hearing the many different calls of birds – as healthcare, our patients and their families start to think of it that way too. Park prescriptions indicate to those we care for that getting outside can be just as important as the other reasons they are coming to their appointment and that it is an essential part of leading a physical, mentally, and emotionally healthy life. Most importantly, park prescriptions continue the important work of providing more holistic and equitable care to the patients we serve. 
By bringing park prescriptions to sites like the Ronald McDonald Care Mobile and the Hilltop Health Hub, we're hoping to continue to expand the reach of this program to patients who might otherwise not have the chance to engage with it. Many patients who come to these sites have more difficulty accessing healthcare and experience many health-related social needs such as housing and food insecurity, transportation challenges, and financial instability. These challenges may directly or indirectly make getting outside more difficult than it might be for other families, which makes these two sites important locations to bring Parks Rx to."  
If you'd like to learn more about the Pittsburgh Parks Prescription Program, visit our Parks Rx webpage or contact Kathryn Hunninen, Senior Manager of Special Initiatives, khunninen@pittsburghparks.org.  
The Pittsburgh Parks Rx program is supported in part by financial assistance from the Environmental Stewardship Fund under the administration of the Pennsylvania Department of Conservation and Natural Resources, Bureau of Recreation and Conservation and Birmingham Foundation. 
This blog edition was written by Jeneni Withers, Community Engagement

Coordinator

.