Personalities of Pittsburgh: Catherine Qureshi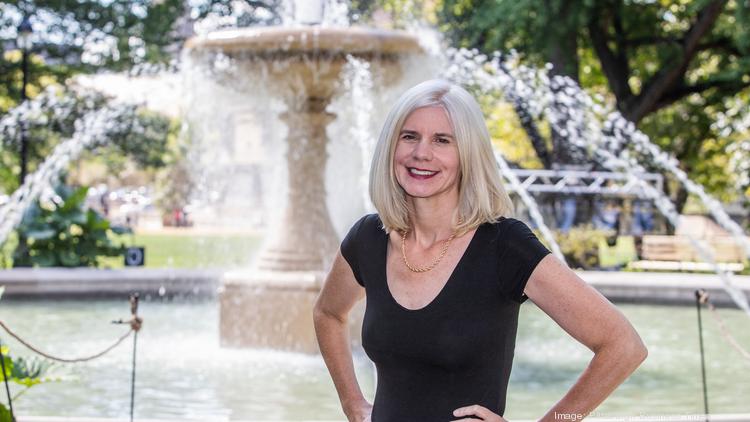 ---
Catherine Qureshi just took over as president and CEO of the Pittsburgh Parks Conservancy on June 1, but she already had a lot of experience with the nonprofit's mission of supporting parks in the City of Pittsburgh. Her first job with the organization was in 2014 as director of finance and administration. Since then, she's served in a number of senior roles, including as chief administrative officer and chief operation officer, and she has been responsible for management of everything from human resources and finances to IT and legal. She joined the conservancy after serving as director of finance for the City of Pittsburgh for seven years.
What role does the Pittsburgh Parks Conservancy play? We are the parks' partner with the City of Pittsburgh. We've raised more than $130 million in the last 25 years, all of which has gone into the parks for capital projects and improvements, restoration, environmental education and a lot of free or at-or-below-cost programming, including summer camps and yoga in the parks.
What has it been like taking over during a pandemic? It's been interesting and unscripted. There's no playbook for this. We know that park usage has gone up dramatically during the pandemic. It's been surprising, even to those of us who have always valued parks and already saw their inherent value. When everything shut down, you couldn't go to the movies. You couldn't go out to dinner, but you could still go to the park. That has really injected enthusiasm into what we do, both with our staff and also with the public.
Why do you thinks parks are important? Parks are good for peoples' physical and mental health and their emotional well-being. They add value to everyday lives of people. They increase property values and are good in terms of recruiting for universities and companies. Basically, they're good for human beings. Park services should be available to everybody. Every child, every citizen should be able to walk out of their house and have a safe environment in a beautiful green space.
What role does diversity and inclusion play in your efforts to support parks? Diversity and inclusion is central to what we're working on. A lot of neighborhoods don't have great parks. Some lack parks because of geographic issues. For example, Frick Park is hundreds of acres. You can't just take a Frick Park and put it somewhere else. That's a historical advantage the Frick Park area has. We have to make sure all areas of the city have these lovely park spaces.
Did you go to parks when you were young? Yes. I grew up in the North Squirrel Hill/Oakland area. We didn't have a car, so we would walk to Schenley Park.Do you have a favorite park? I actually have two, and they're very, very different from each other. One of them is Ormsby Park that's right in the South Side. It's right in the middle of a dense, urban area. I love it because it's where I raised my family. I've lived on the South Side since my children were born. It's small, but it has a field, a playground, a swimming pool and a rec center. My other favorite park, which is very different, is Frick Park. The nature you see there is beautiful.
Is there something you'd like people to understand about parks? They might not understand there's 165 parks in the City of Pittsburgh. In sheer volume and acreage, it's a lot to maintain in terms of effort and resources, never mind to expand. People might think the parks don't need a lot of upkeep, and that couldn't be further from the truth. Do you want them to be taken care of and cherished? Parks shouldn't be looked at as a municipal service where we just have to go and empty the trash cans. We have to look at them as a treasured cultural amenity where people can go to connect with nature. It's a very important experience for people. Thinking of it that way might shift the public perception of our parks.
How would you describe Pittsburgh's parks to someone who doesn't live here? We have some pretty special world-class park amenities in Pittsburgh. There's the Frick Environmental Center in Squirrel Hill, which is a living building, one of only a handful of living buildings in the world. And ours is the only one that is free and open to the public in the world. There might be 10 others, but they keep private hours and offer tours. There's Schenley Plaza, which many people take for granted because it's been there for so long. But it's a green oasis in central Oakland, the third most densely populated neighborhood in Pennsylvania behind downtown Pittsburgh and downtown Philadelphia. Even beyond those parks, which are public facing, we have little gems like the Mellon Park Walled Garden. You feel like you're going back in time when you go there. And there's August Wilson Park in the Hill District overlooking the Fort Duquesne Boulevard. It's wonderful and has top-of-the-line playground equipment.
What do you do in your spare time? I have a 15-year-old and a 13-year-old. Being a recent widow with two teenage children, my spare time revolves around their activities. My son is a football player for Obama high school, and that is a pretty intense schedule. Between him and my very active 13-year-old daughter, that's how I spend my spare time.
Do you have a favorite book? Can you recommend one? I like mysteries and adventures, and I like self-help books. I recommend people read the book I wrote a few years ago, "The Miracle Menu: Your Guide to Daily Magic." It's available on Amazon.
---
BIOBOX
Title: President and CEO, Pittsburgh Parks Conservancy
Age: 50
First job: Great Race registrar for the City of Pittsburgh Department of Parks and Recreation
Education: B.A., University of Richmond; MPM, Carnegie Mellon University
Current residence: South Side
Family: Late husband, Rifat; and children, Max, 15, and Keira, 13
Hobbies: Walking along the South Side riverfront, spending time in the parks, spending time in the Carnegie libraries
Causes: Pittsburgh's parks and equitable access to them
Story Credit: https://www.bizjournals.com/pittsburgh/news/2021/10/11/personalities-of-pittsburgh-catherine-qureshi.html