Partnering with PittsburghAde to Bring Energy and Hydration to Your Parks
Earlier this month, we announced our new and exciting partnership with PittsburghAde, a sports drink created by Pittsburgh legend Franco Harris. PittsburghAde is a super hydration drink mix made to replenish, recover, and re-energize our bodies throughout the day.
Even though we're in the midst of the chilly winter season here in Pittsburgh, it's still important to prioritize our health and wellness. Getting out in your parks is a great way to exercise your mind and body while connecting with the natural world around you. Whether it's a jog on the trails with your furry friend, a family skate at the Schenley Park Ice Rink, or a visit to your neighborhood park for some bird watching, spending time outdoors is a critical component in boosting mental and physical wellness.
While you're exploring your parks, it's essential to come prepared! Dress for the weather, bring extra snacks, and ALWAYS stay hydrated! Even in the cold winter months, our bodies need proper nutrition to stay energized all day long.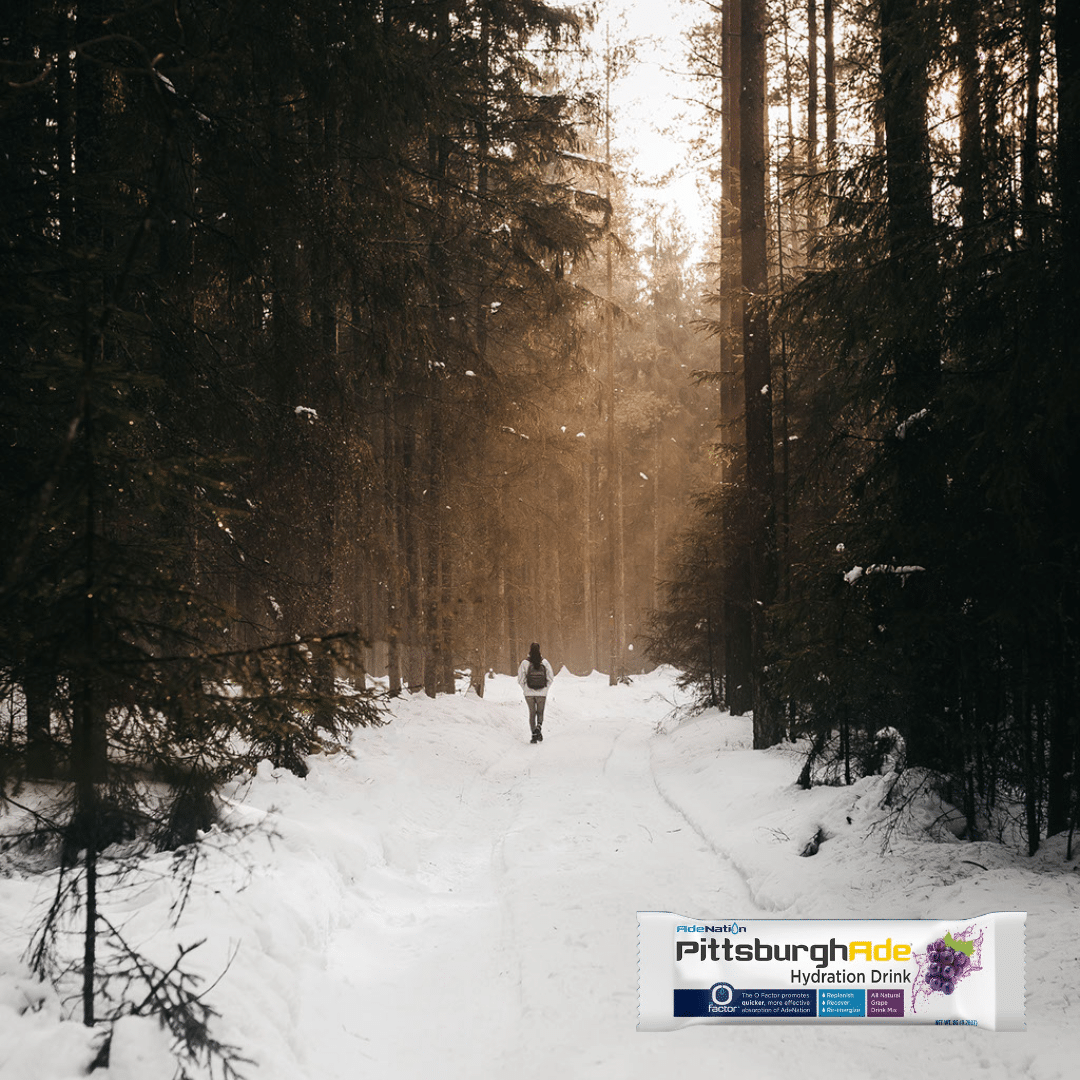 Our partnership with PittsburghAde seeks to promote health, wellness, and hydration to the Pittsburgh community. Throughout the year, we will be working with PittsburghAde to share tips and tricks about how you can stay healthy and hydrated in your parks.
Our partnership will also support the Parks Conservancy's campership program, which provides scholarships for children from low-income families who wish to attend summer camp at the Frick Environmental Center.
We'll soon announce more exciting updates about this partnership in the coming months, so stay tuned and keep an eye on our blog and social media channels for more! In the meantime, you can learn more about PittsburghAde by visiting https://www.adenation.com/.