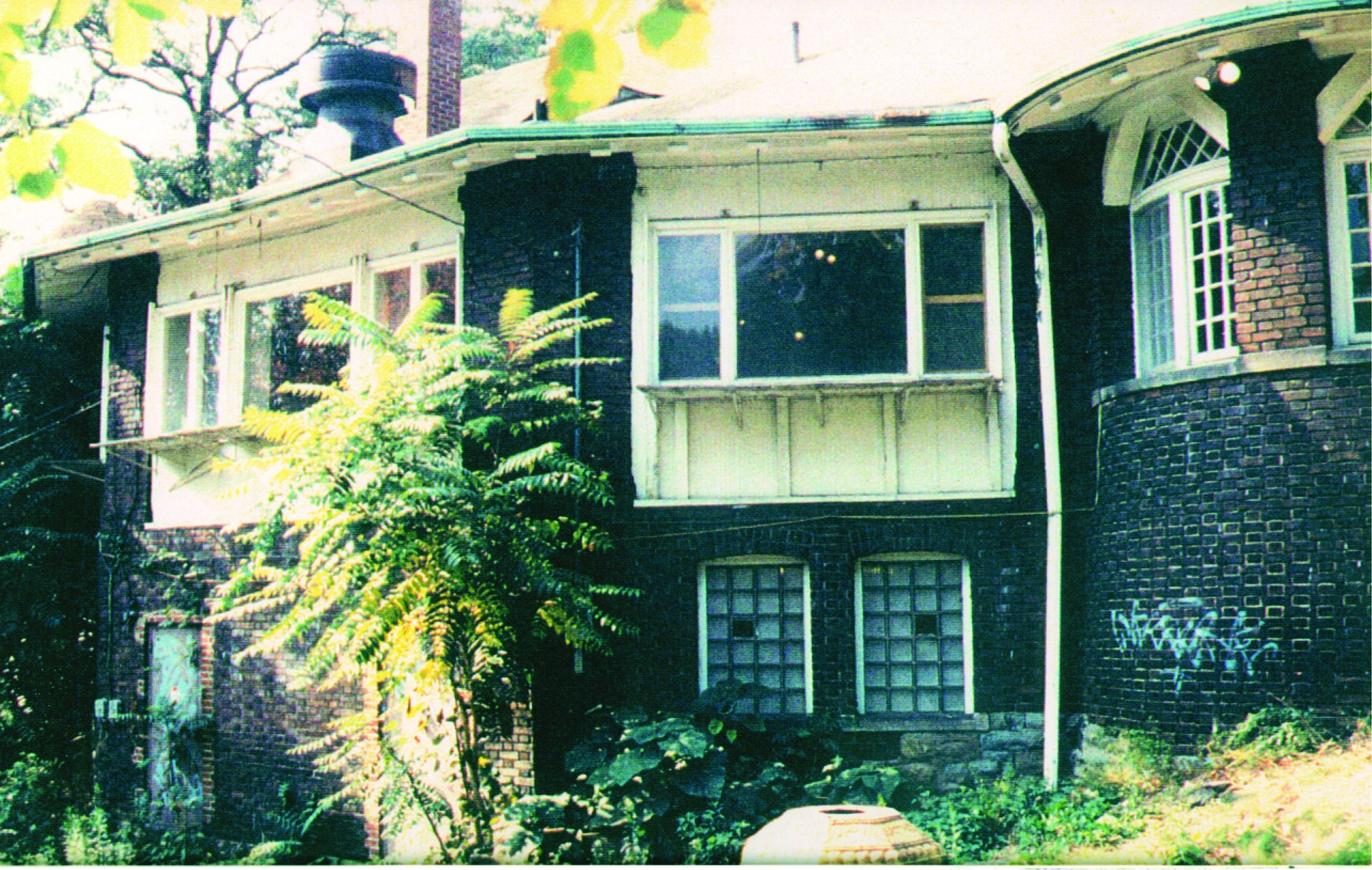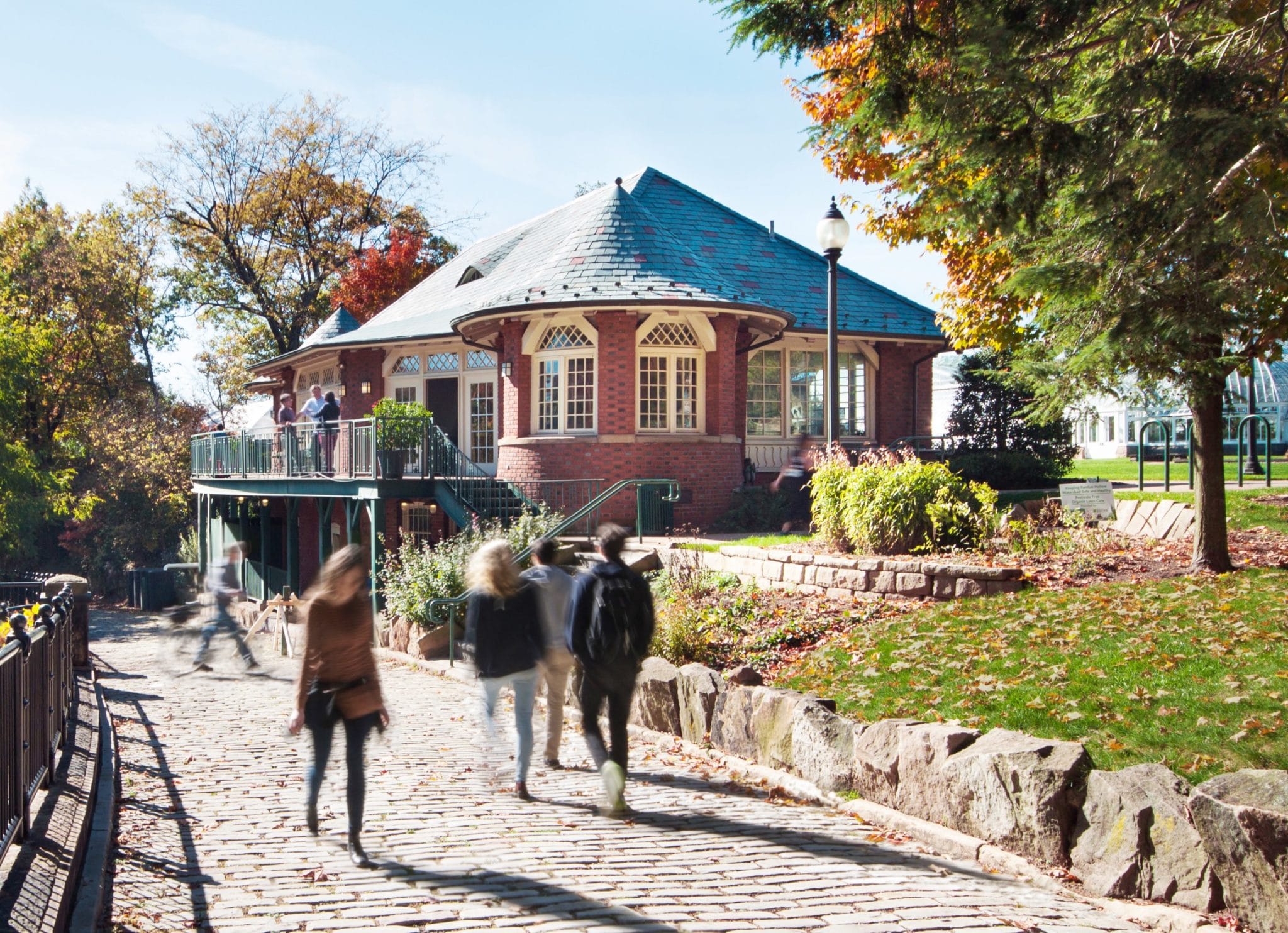 RESTORING A PUBLIC GATHERING SPACE
Today, the Visitor Center is a popular rental space and houses a year-round café. 
The Schenley Park Cafe and Visitor Center was the second major improvement project completed by the Pittsburgh Parks Conservancy. The restoration of the century-old structure was completed in 2002. The goal of the project was not just to restore a historic structure, but to turn it into a useful and attractive park amenity that had a positive impact on its environment.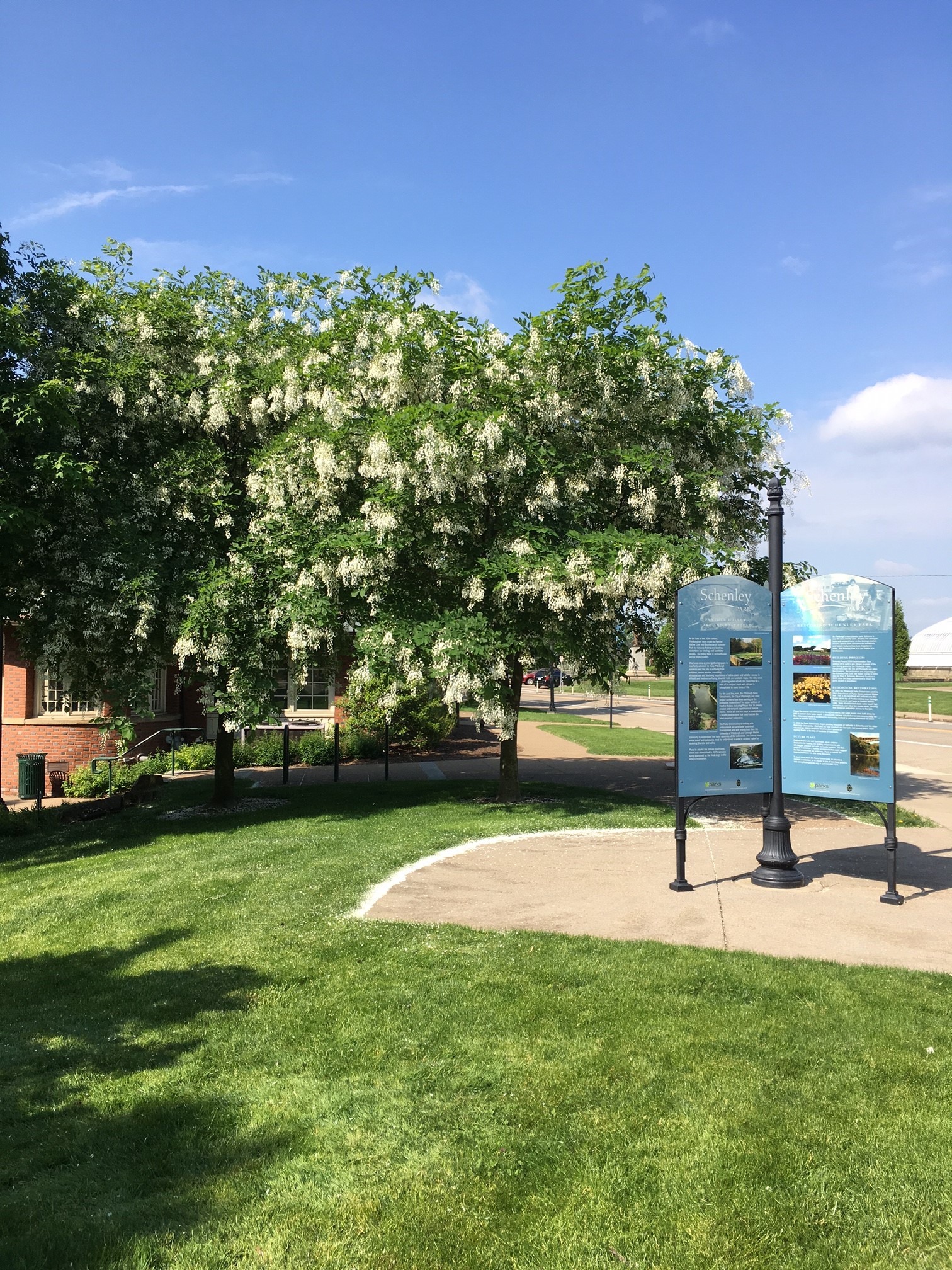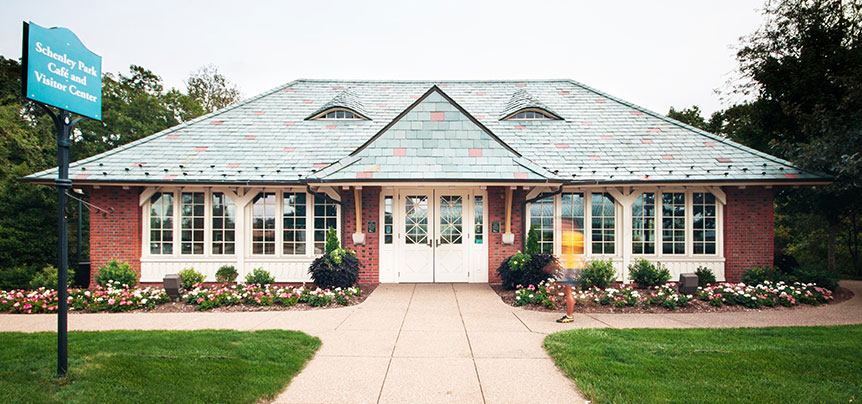 Whenever possible, the original materials of the building were retained and restored, including foundations, exterior brick walls, historic ornamental windows, and heavy timber roof construction. One new design feature, the back deck, was added in order to provide an additional amenity and allow park visitors to have a "window on the park". Ecological restoration of the adjacent landscape completed the project.The building is a popular rental space and houses a year-round café that offers a coffee bar, light lunch fare, trail maps, and clean, wheelchair-accessible restrooms. Starting in 2015, the Schenley Park Café and Visitor Center underwent a new culinary and events partnership with the Eat'N Park Hospitality Group.