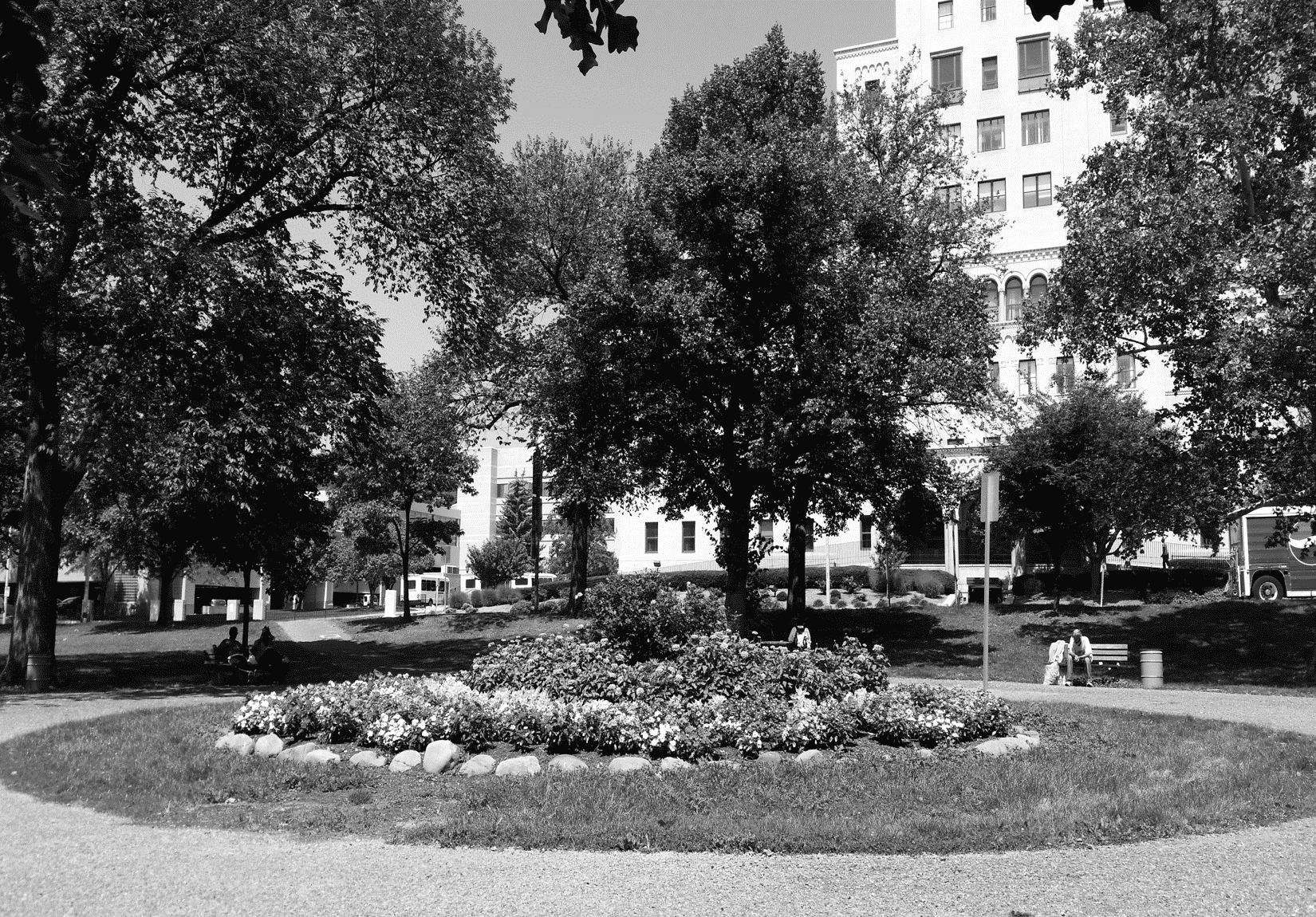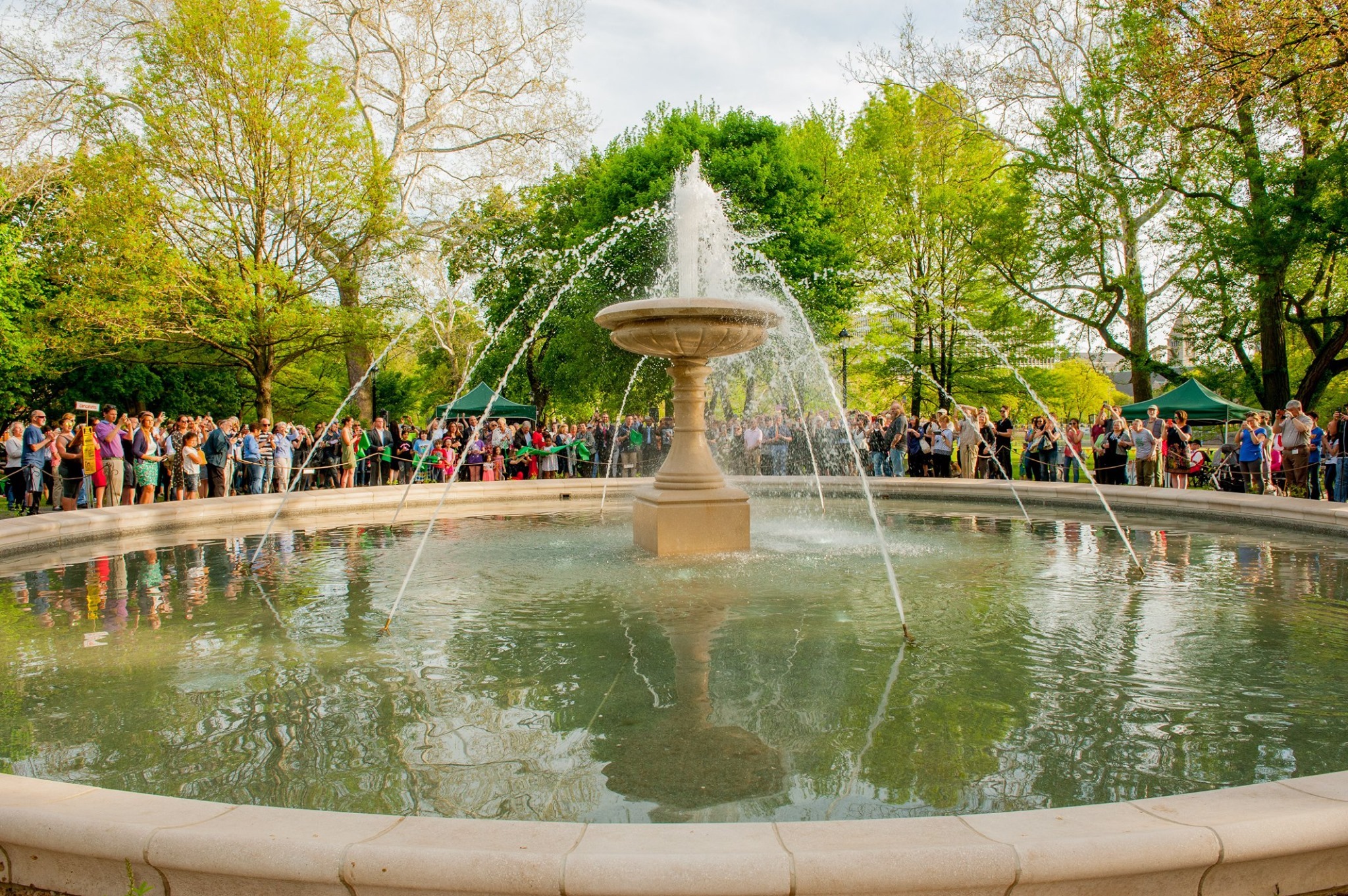 RESTORING A PIECE OF HISTORY
The Patricia Rooney Memorial Fountain was the first improvement project led by the Pittsburgh Parks Conservancy in Allegheny Commons Park.
The founders of Pittsburgh's public parks understood well the value of fountains to the urban experience. With their sprays and splashes of sparkling water, fountains delight the senses and provide a respite from the harsher sounds and sights of the built environment. They bring together friends, family, and strangers, and serve as a point of entry into the larger park landscape. Once, four large ornamental fountains drew people from all walks of life to enjoy Allegheny Commons park on Pittsburgh's North Side. Over the years, as City budgets became more constrained, all of the fountains were filled in. The Pittsburgh Parks Conservancy worked in partnership with the Allegheny Commons Initiative and the Northside Leadership Conference to bring the fountain in the North Commons at the corner of Cedar and North Avenues back to life. This prominent corner faces Allegheny General Hospital, Pittsburgh King K-8 School, and is adjacent to the Historic Deutschtown Neighborhood. The Patricia Rooney Memorial Fountain restoration is part of a long-range master plan to restore Pittsburgh's oldest park and to spur continued revitalization of the Northside community. The project, comprising approximately one city block, includes reconstruction of the historic fountain and surrounding gardens, as well as installation of new pathways and signage, benches, lighting, and other amenities.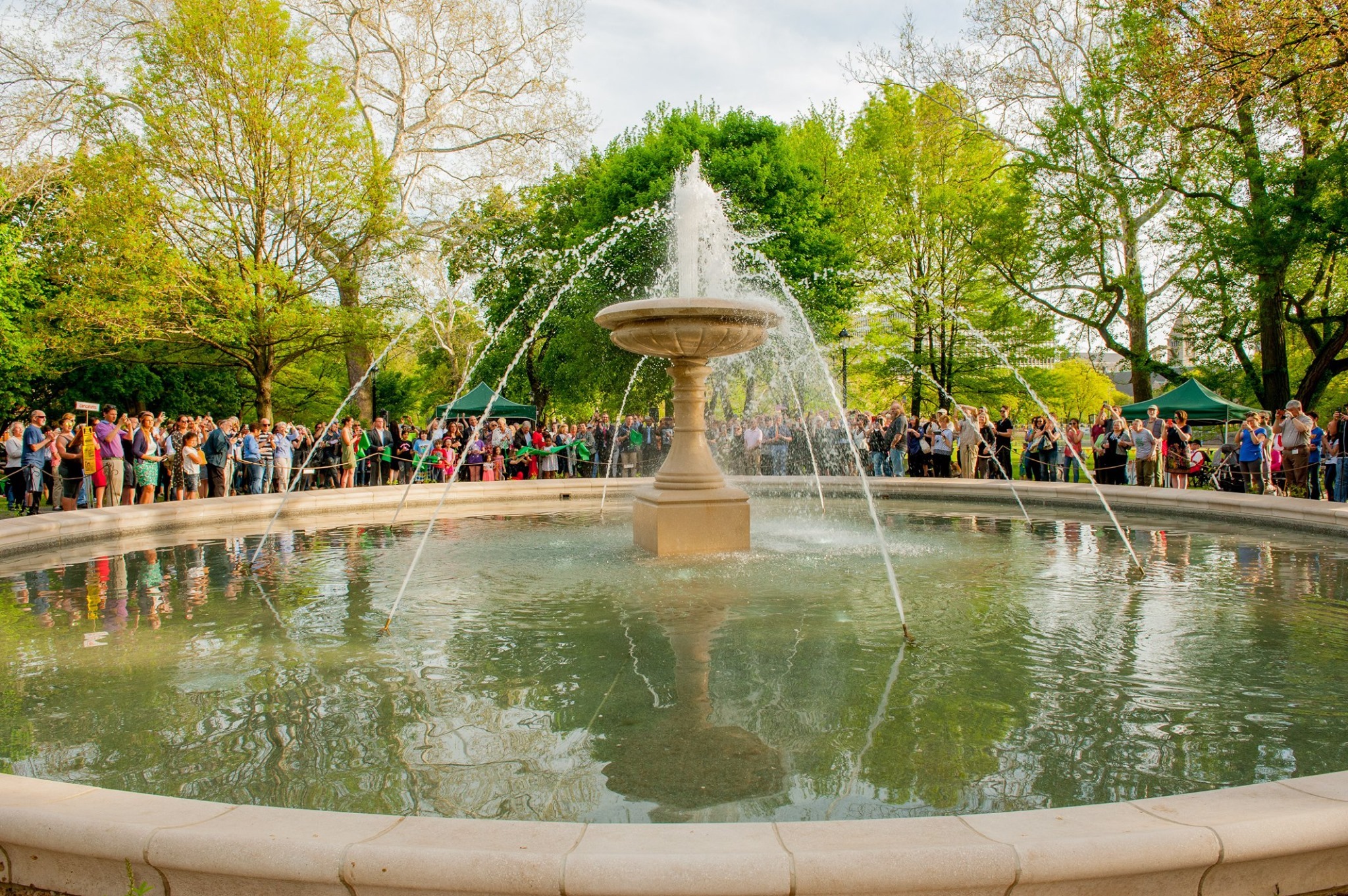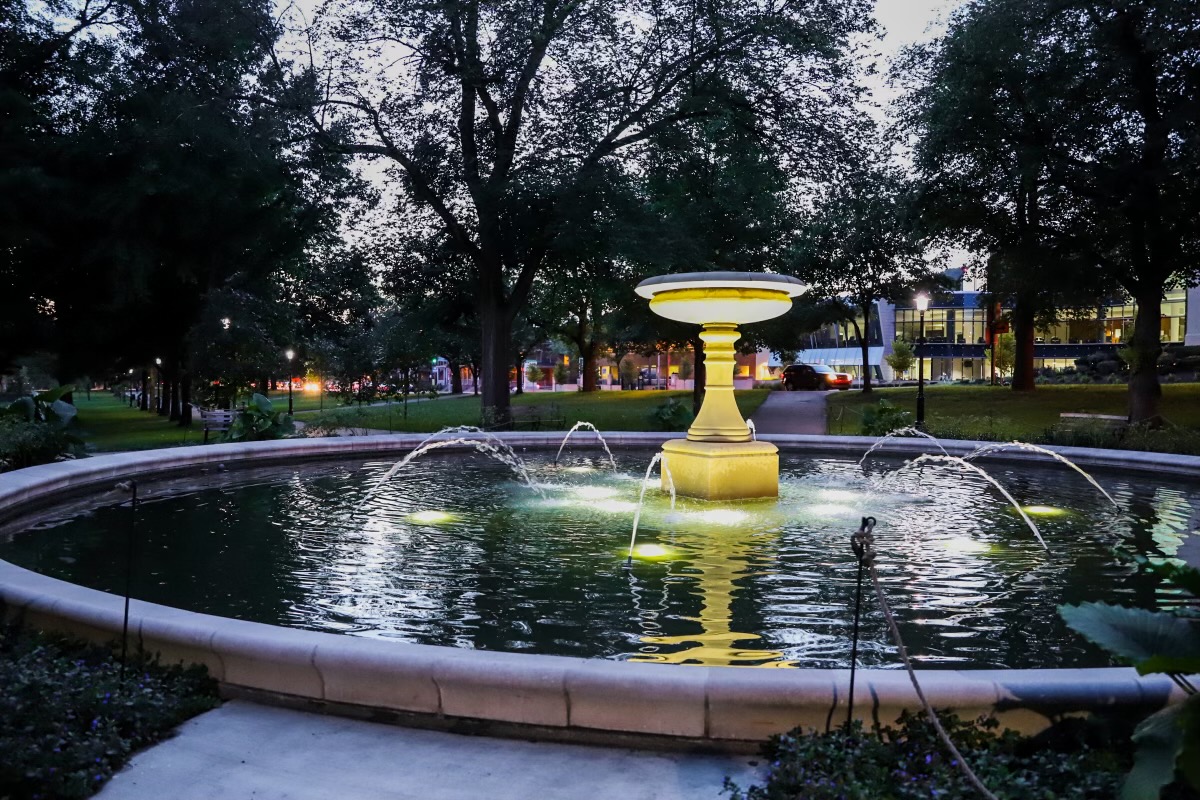 Situated in Allegheny Commons, Pittsburgh's oldest park, the original Northeast Fountain, now known as the Patricia Rooney Memorial Fountain, stood for decades as a focal point of the park experience and community pride before its decommissioning after World War II, when it became a planting bed. The plan recommended reconstructing the fountain in the North Commons to its original 1868 design: a 50-foot circular basin, with a rim of cast stone. At its center sits a large Grecian vase, with a principal jet and 16 smaller jets around the inside of the basin. Four ornamental planting beds hug the fountain's rim. The landscape plan rehabilitates the lawn and restores the magnificent tree canopy with historic trees as well as trees that are resistant to weather and disease. 
A $2.5 million restoration of the fountain was completed in spring 2019.