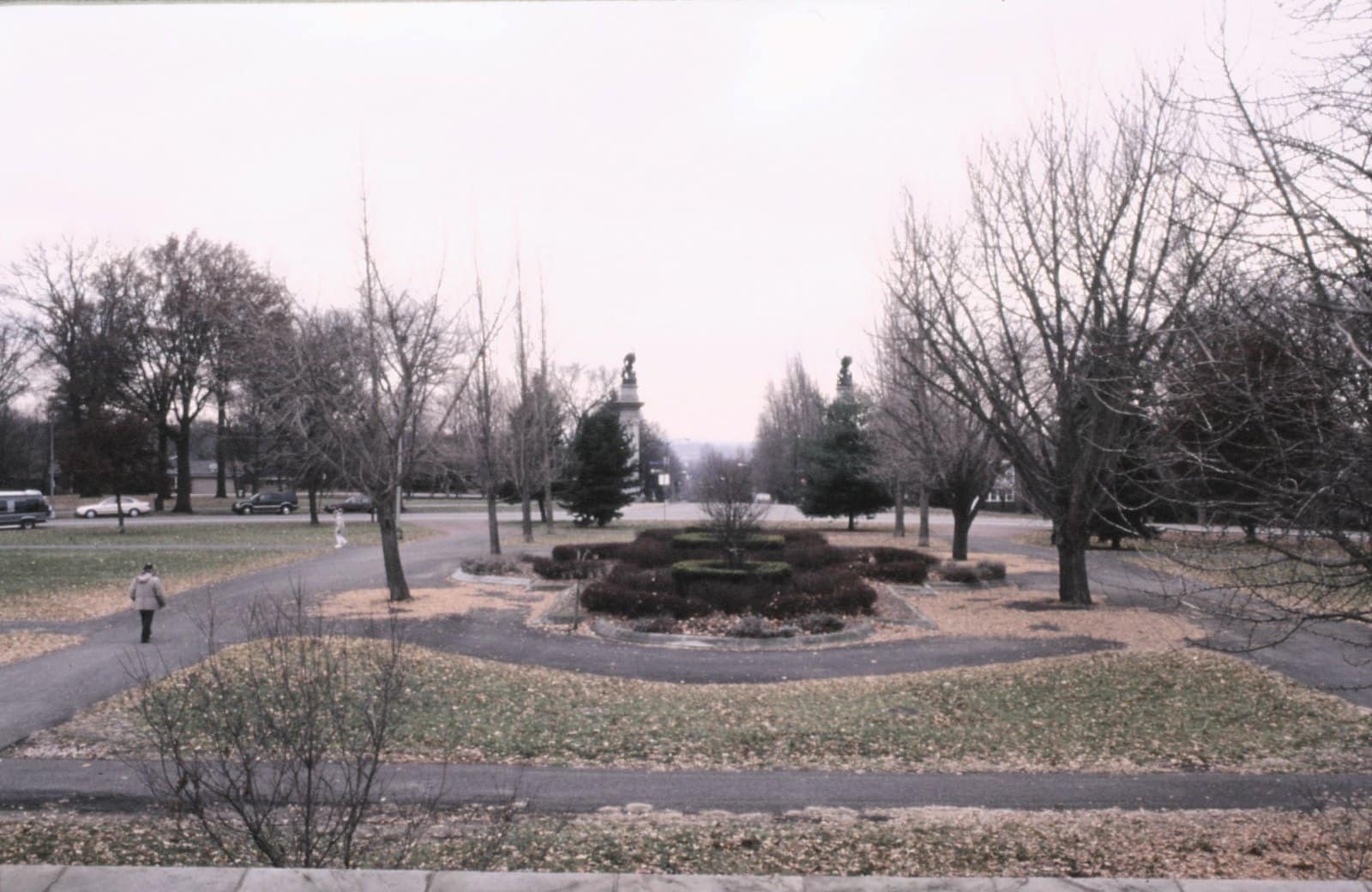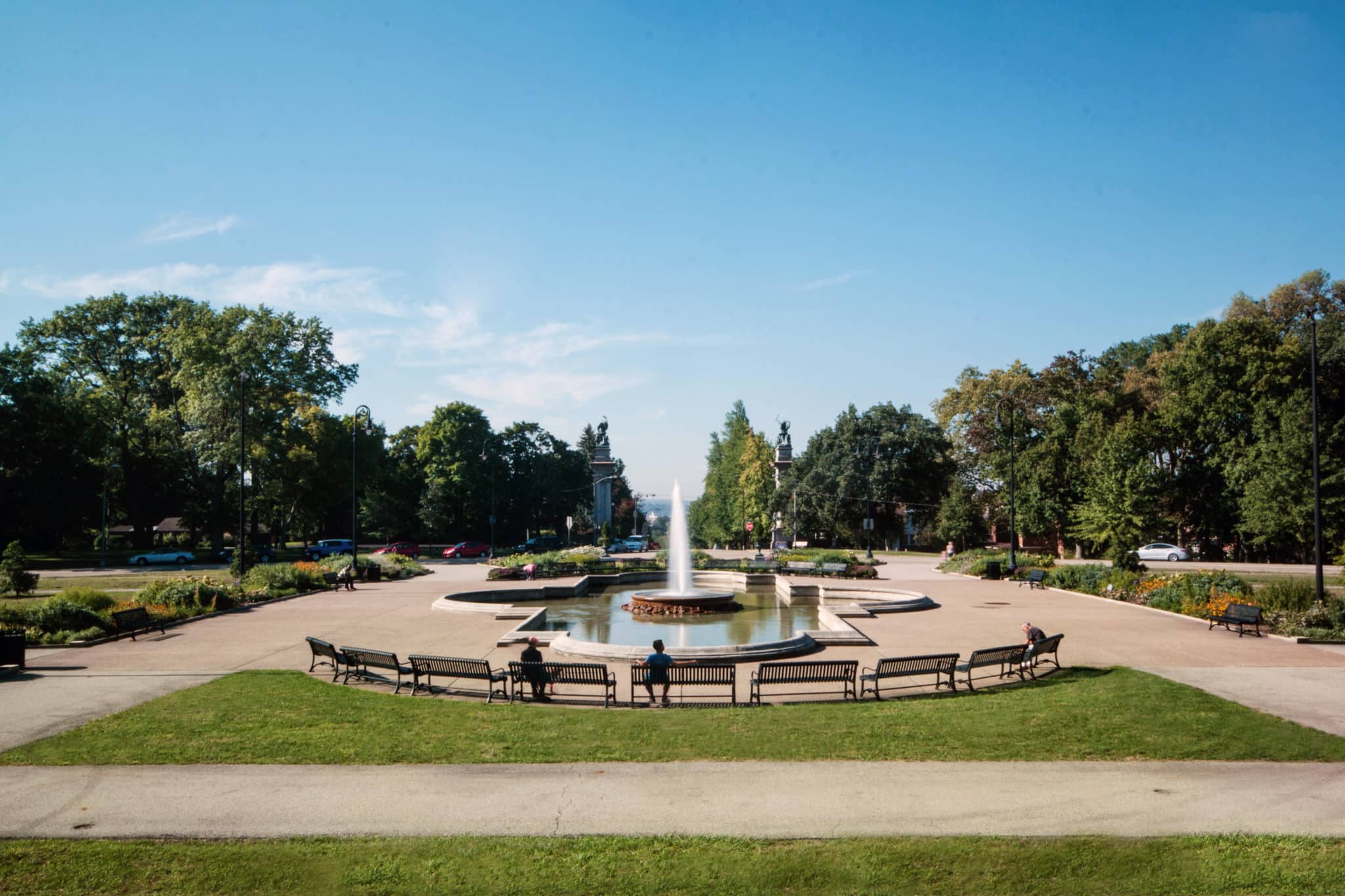 RESTORING A VICTORIAN WORK OF ART
The Victorian-inspired entry garden welcomes visitors into Highland Park through a pathway of colorful gardens surrounding its central fountain.
At the turn of the 20th Century, a grand Victorian entryway greeted Highland Park visitors with glorious bronze sculptures by Giuseppe Moretti, clustered Ionic columns, a fountain, reflecting pool, and elaborate formal gardens. Over the years the garden deteriorated and lost many of the magnificent qualities that Edward Bigelow had envisioned for it. In the 1970s, the reflecting pool was filled in, the fountain removed after years of running dry, the walkway reconfigured in asphalt, and trees planted in the original path.
By the late 20th Century, the grand Victorian entryway that once greeted Highland Park visitors had fallen into disrepair. The Pittsburgh Parks Conservancy and the Highland Park community sought to return this jewel of landscape design to the people of Pittsburgh. Restoration work began in 2003 and was completed in 2005, returning the space to the neighborhood treasure it was meant to be.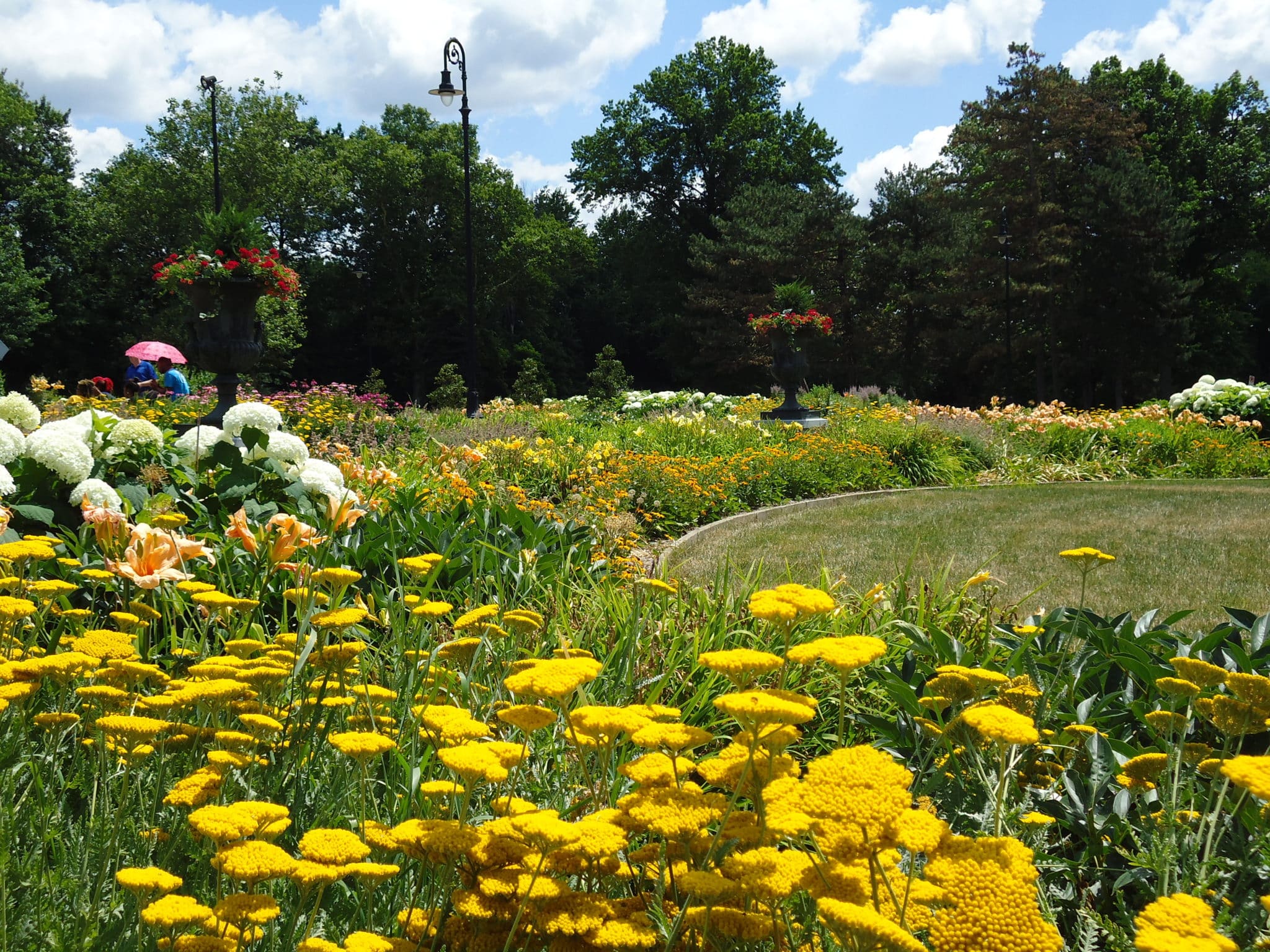 The Highland Park Entry Garden was restored in 2005 by the Pittsburgh Parks Conservancy and the Highland Park community. The garden is a glorious mix of herbaceous perennials and spring bulbs. Some of the first flowers to start blooming in this garden are squill, a small bulb with a blue flower, and three feet tall. The spring bulbs bloom from March to May and include squill, crocus, daffodil, tulip, hyacinth, glory of the snow, and alliums. Fall Anemone and goldenrod conclude the blooms for the season.
In 2017, a generous donation was made to add butterfly/pollinator plants to the garden. So you will see monarch butterfly caterpillars munching on milkweed and butterfly weed, tiger swallowtail butterflies drinking nectar from tall garden phlox, and bees buzzing around purple salvia.