Featured Park Project
Frick Environmental Center
The Frick Environmental Center is a welcome facility, education hub, and gateway to Frick Park. Free and open to all, this cutting-edge facility enhances visitor experience and inspires learners to discover one of Pittsburgh's largest parks.
A project of the Pittsburgh Parks Conservancy and the City of Pittsburgh, the Frick Environmental Center is a certified Living Building that has achieved Leadership in Energy and Environmental Design (LEED) Platinum.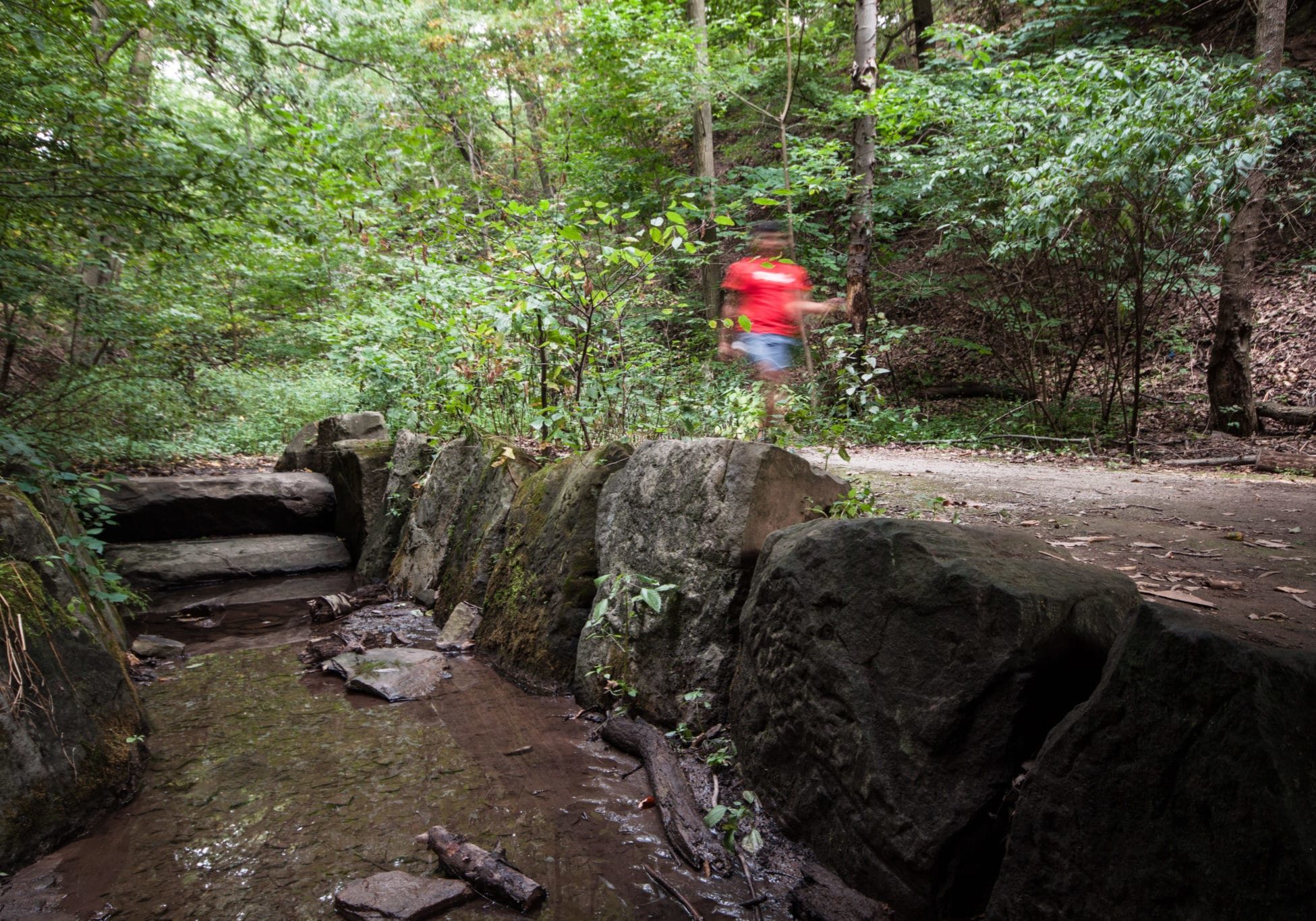 Phipps Run
At Phipps Run in Schenley Park, a muddy corridor was reconstructed as a new stream bed and trail in 2004. The re-establishment of the stream marked the essential first step…
Park Signage and Trail Restoration
In 2010, the Parks Conservancy and City of Pittsburgh improved almost six miles of trails and installed nearly 100 directional and interpretive signs throughout the, at the time, four regional parks. The…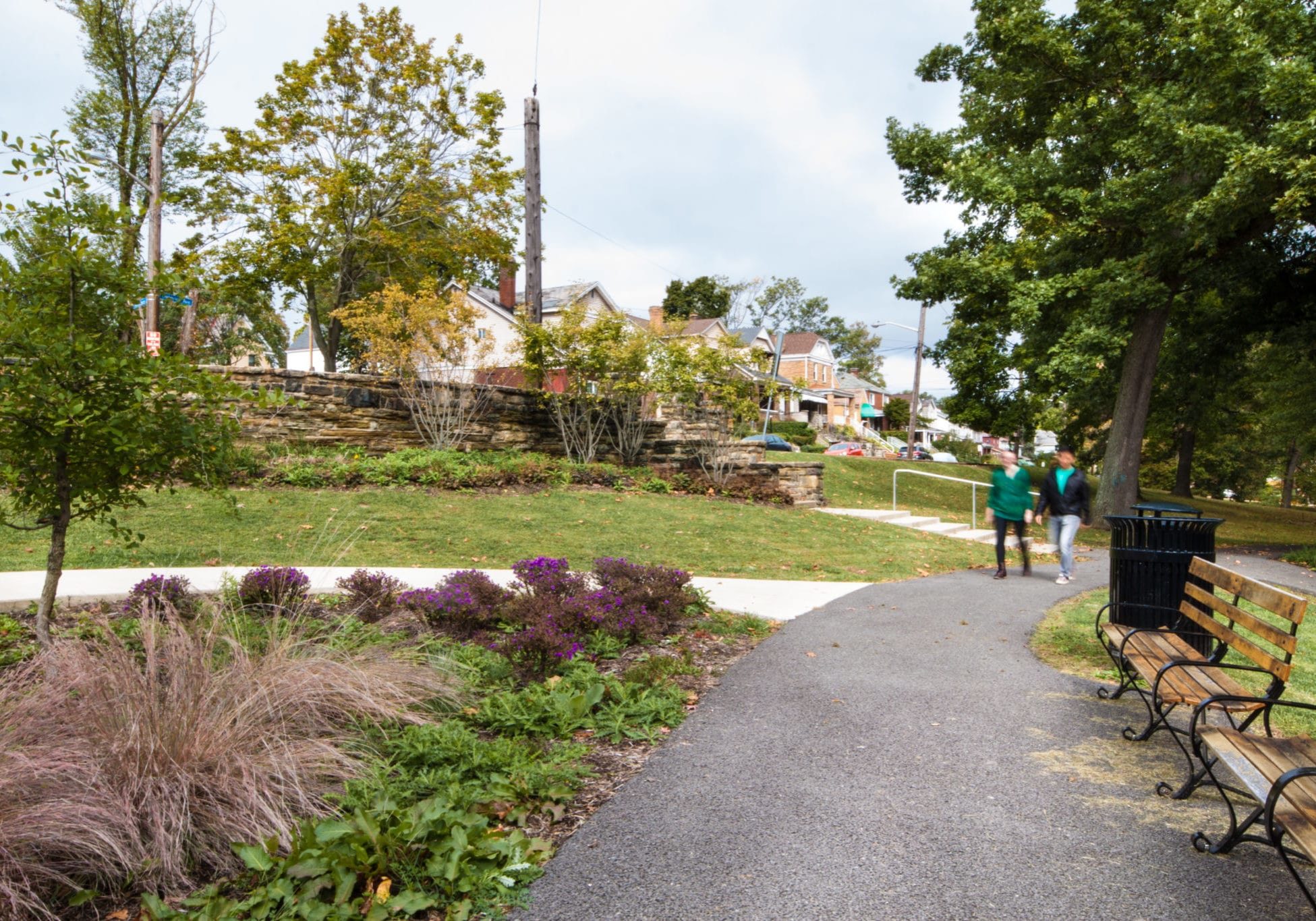 McKinley Park
This 79-acre community park is a gathering place for the Beltzhoover neighborhood. With the aid of local government and state funding, the Pittsburgh Parks Conservancy led the project to restore this important community…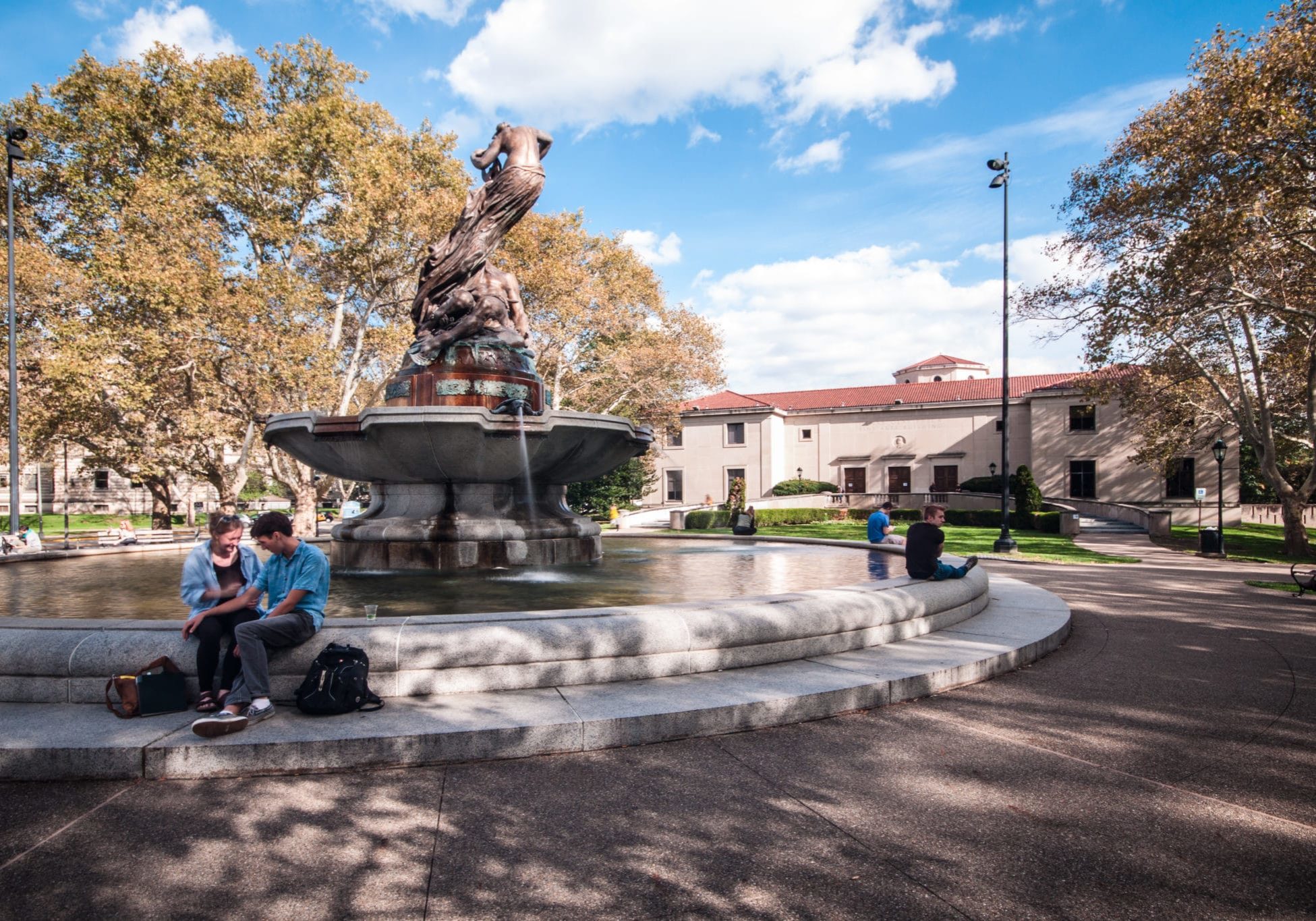 Mary Schenley Memorial Fountain
Bringing the Mary E. Schenley Memorial Fountain back to life was another step in restoring the significant historic features of Schenley Park. Restoration of the fountain was necessary because of cracks, staining,…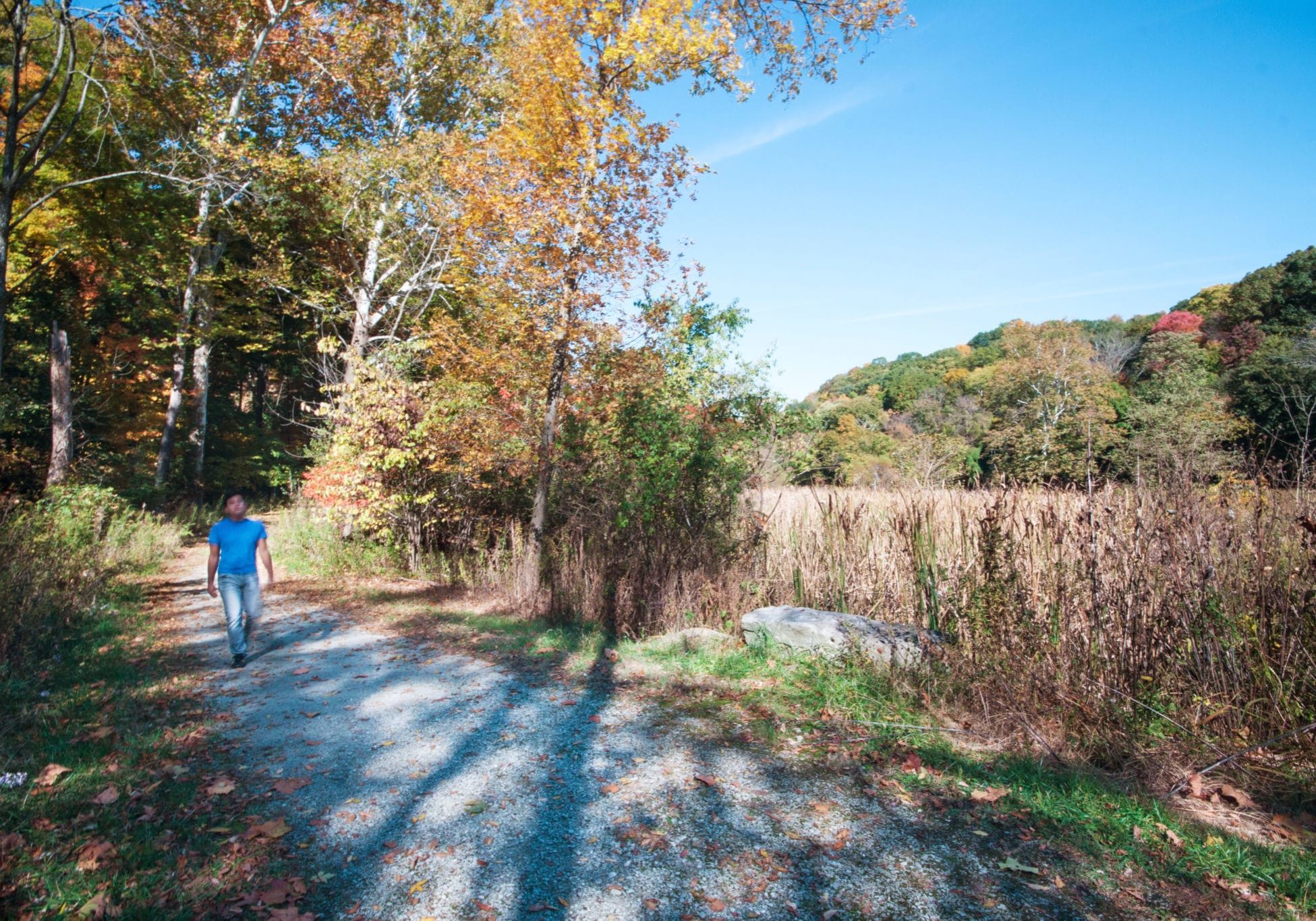 Highland Park Seasonal Pools
In 2006, the Parks Conservancy and the City of Pittsburgh's Department of Public Works began the creation of a wetland habitat along Washington Boulevard in Highland Park. A series of depressions were…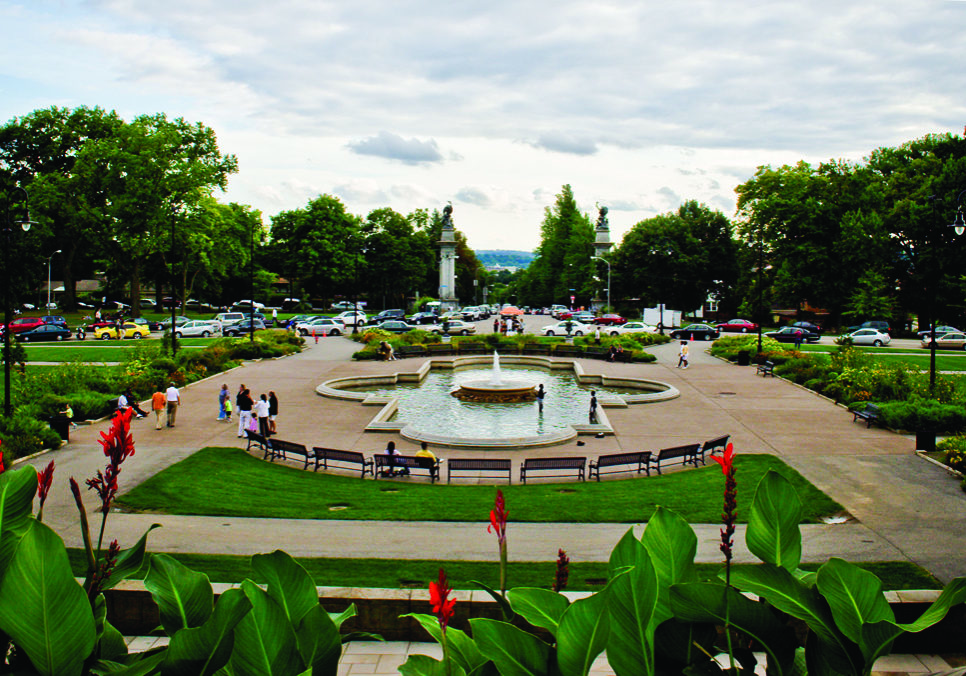 Highland Park Entry Garden
By the late 20th Century, the grand Victorian entryway that once greeted Highland Park visitors had fallen into disrepair. The Pittsburgh Parks Conservancy and the Highland Park community sought to return this jewel of landscape design to the…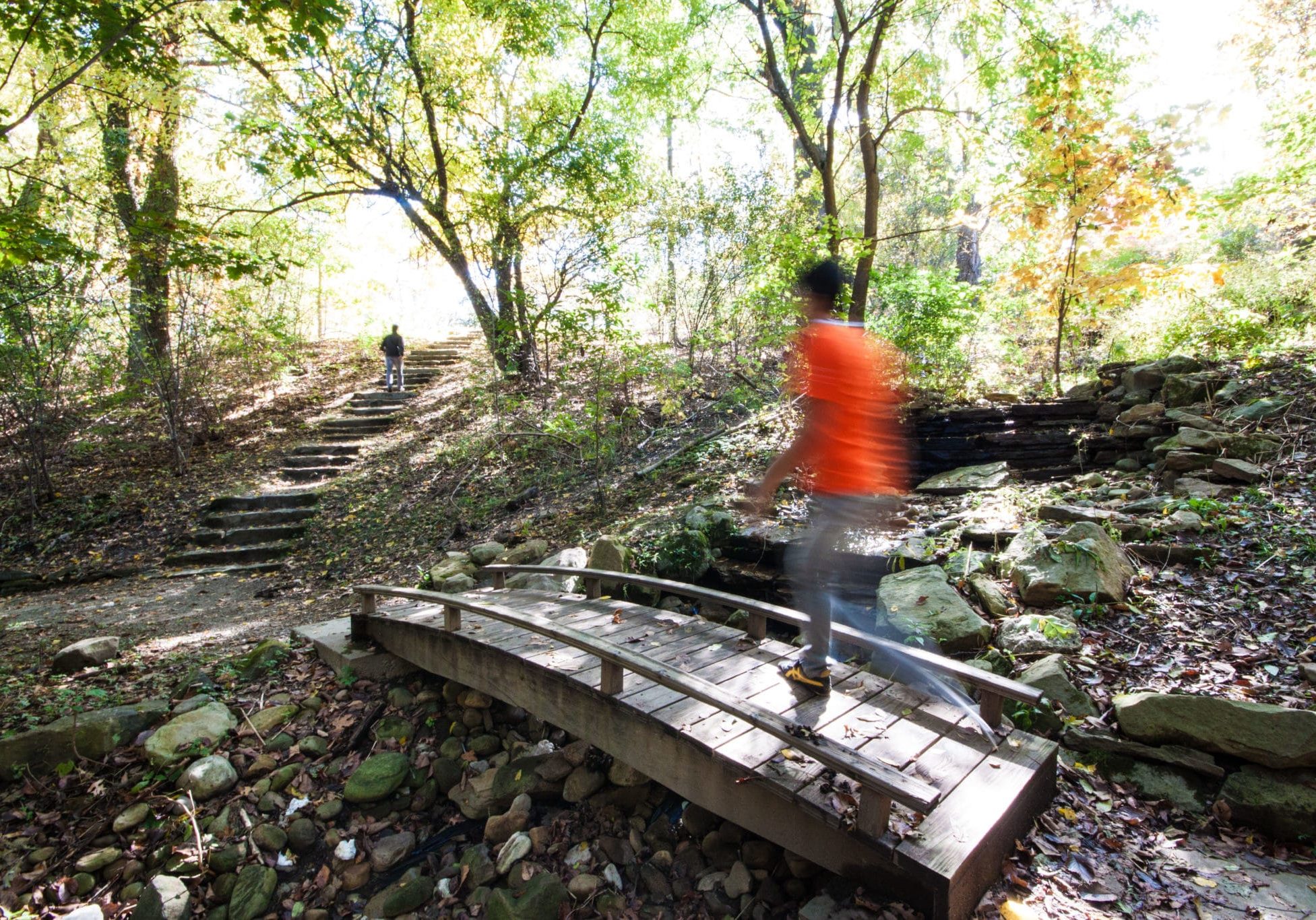 Highland Park Babbling Brook
Water from a nearby microfiltration plant on its way to Lake Carnegie is naturally cleaned and aerated through exposure to the air as the water flows over rocks in this unique water…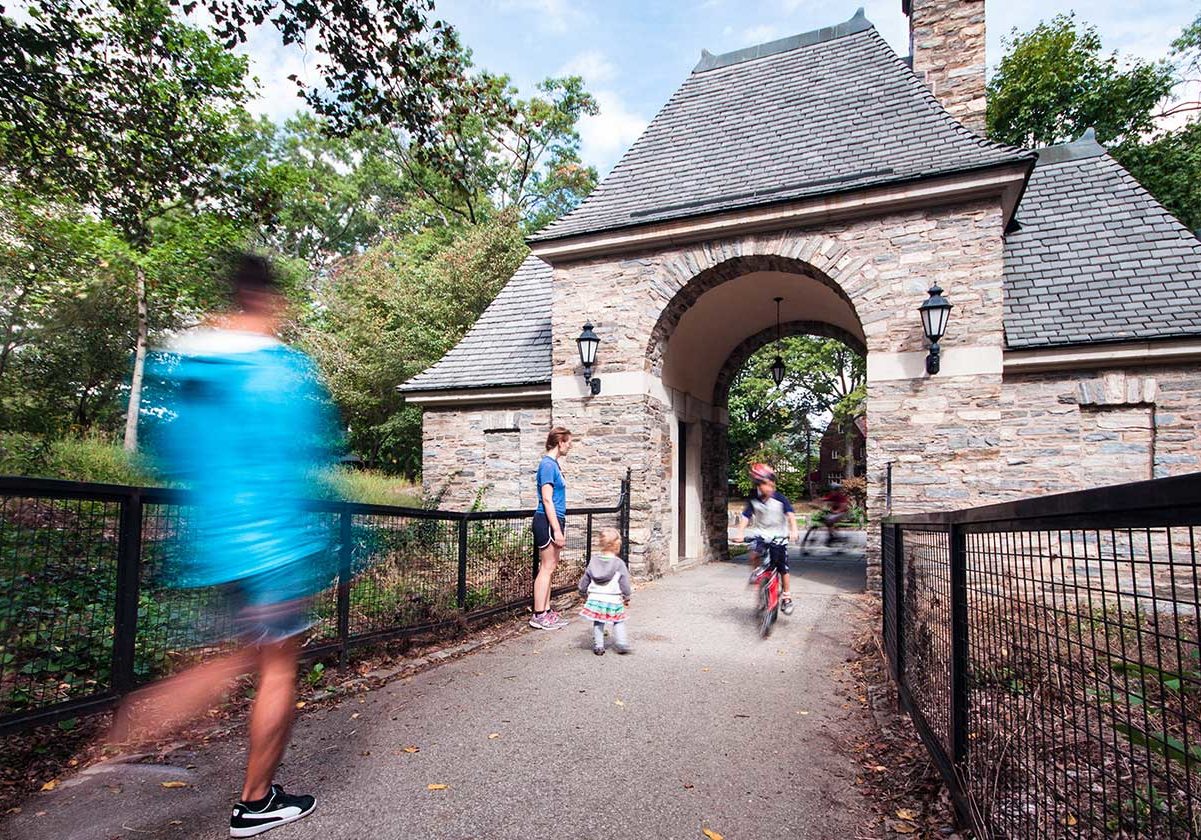 Frick Park Reynolds Street Gatehouse
In 2000, the Parks Conservancy restored the 70-year-old gatehouse at Reynolds Street using plans from the original architect, John Russell Pope, and landscape architects, Innocenti and Webel. The leaking asphalt roof was replaced with…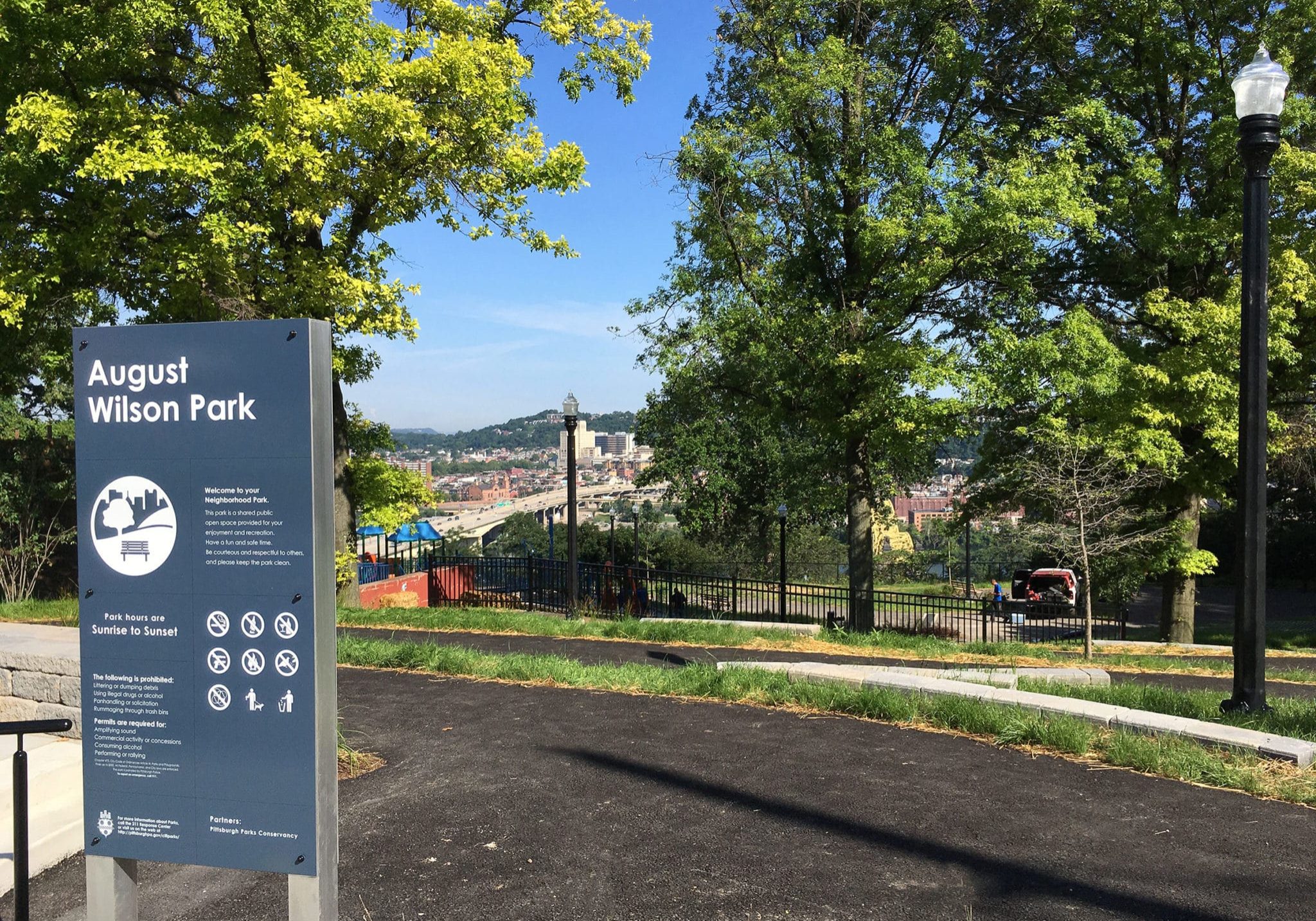 August Wilson Park
Located in Pittsburgh's historic Hill District, August Wilson Park, formerly Cliffside Park, serves as a vibrant neighborhood hub. Restored in 2016, the Parks Conservancy Education team, working alongside neighborhood and community organizations, helps activate the space for park lovers of all ages. 
Featured Park Project
Schenley Plaza
Operated by the Pittsburgh Parks Conservancy, Schenley Plaza is located between the Carnegie and Hillman Libraries, the Cathedral of Learning, and the Frick Fine Arts Building. Formerly an asphalt parking lot, this much-loved community greenspace attracts hundreds of thousands of visitors every year, providing gathering places, entertainment, and a grand entrance to Schenley Park.
Make a Difference
Your Parks Matter
Parks thrive when they have sun, soil, rain…and you. You ensure programs are offered, trees are planted, capital projects are funded, flowers are tended to, research is pursued. There is nothing the parks can't do with you behind them.