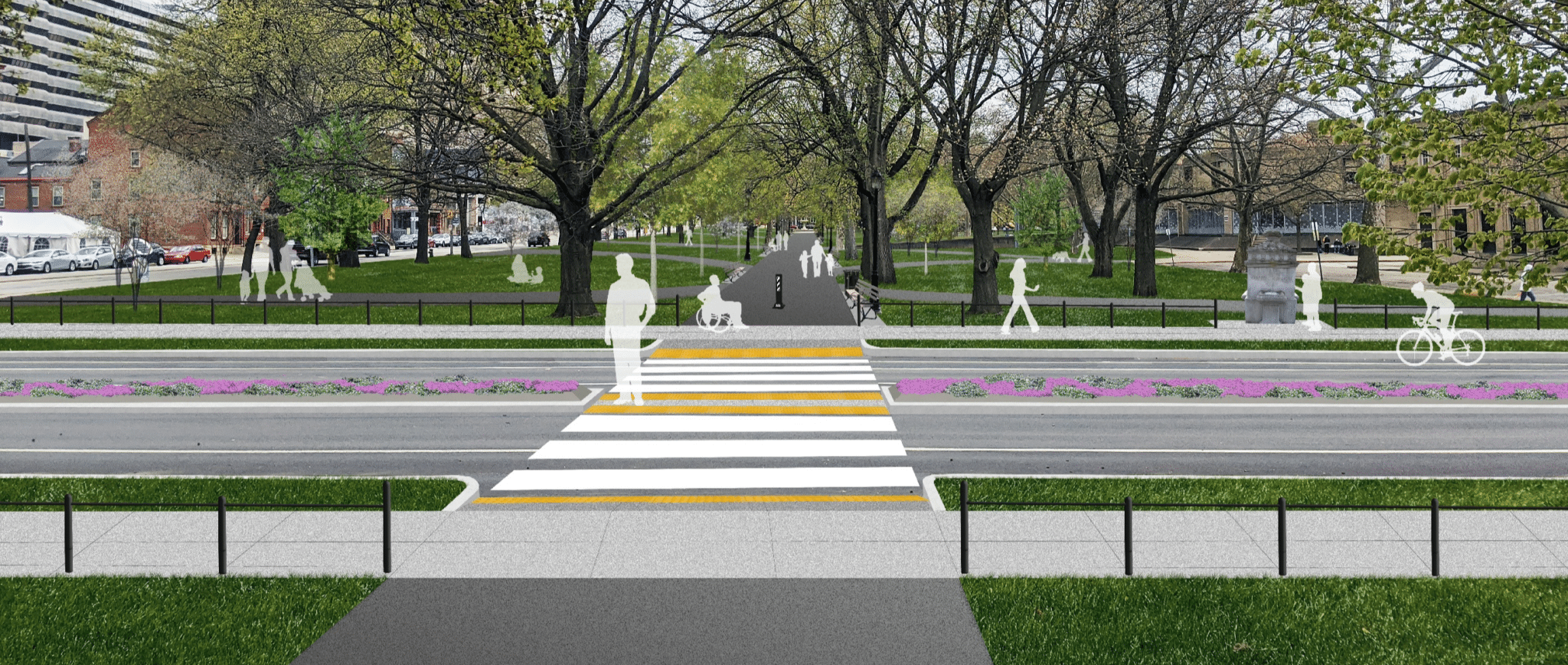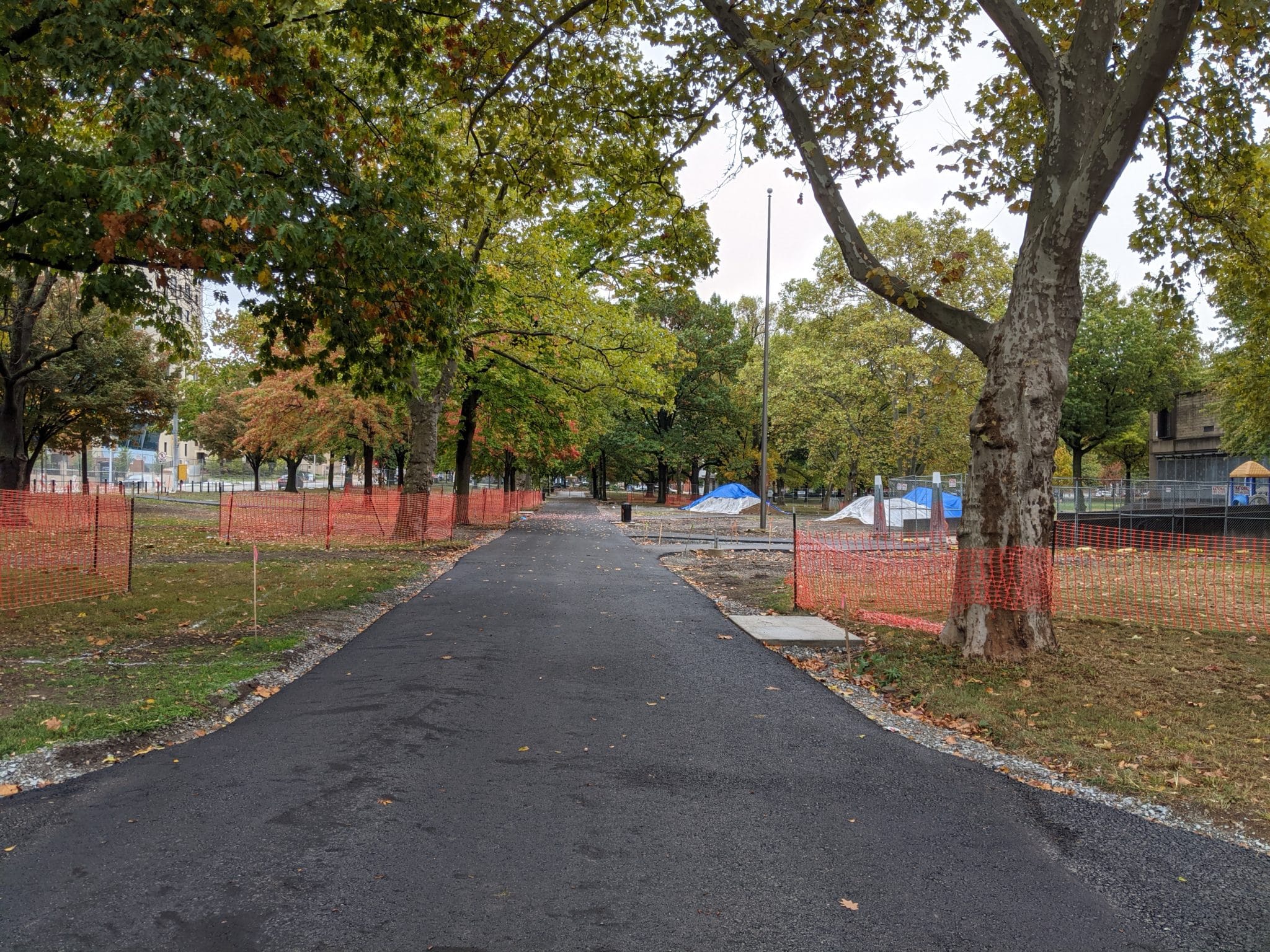 North Promenade Overview
The project will restore the 1935 path pattern, removing unnecessary paths and excess pavement.
New pedestrian crossings at Federal and Arch Streets will include planted medians to provide safe harbor and signal drivers that they are entering the park zone. The George Washington Monument will be given a new setting in a well-scaled oval plaza. Finishing touches will include historically appropriate benches and energy efficient lighting. The planting scheme will feature a central allee of canopy trees along the Promenade, with a variety of understory trees planted informally in the flanking lawn. The first phase of the project will begin near the Northeast Fountain and will extend to Federal Street. The second phase will begin at Federal Street and will extend to the Washington Monument.
Representing 17 species to be planted.
Consistent width of 15', paved in historically appropriate asphalt, totaling 1,445 linear feet (approx. 1/4 mile)
29 LED pedestrian lights along Promenade, some with outlets
30 standard historic benches
TURF: Excess pavement to be removed; turf to be rehabilitated and drainage improved
CONNECTING PATHS: Eight feet wide, asphalt, totaling 1,700 linear feet (approx. 1/3 mile)
CROSSWALKS: New mid-block crossings for a continuous Promenade and to strengthen the park's visual presence
SIDEWALKS: New walk along McCabe Field boundary
PIPERAILING: Historic detail denotes park boundaries and restricts vehicular access
BOLLARDS: Locking, collapsible bollards to restrict vehicular access
MONUMENTS: George Washington Monument to receive new plaza, plantings, and lighting; Hartzell Monument to be relocated near its original site along Federal Street at the Promenade
DESIGN TEAM: LaQuatra Bonci Landscape Architects
North Promenade Virtual Groundbreaking
Take a look at live footage from our virtual groundbreaking ceremony for the North Promenade Project, which aired originally on Facebook Live on June 25, 2020. Hear from Mayor Bill Peduto and an array of partners, sponsors, and supporters on why this project is an important step towards a greener, more accessible, and community focused future. 
September 1, 2020: Sidewalk improvements were completed at Federal Street, the Hartzell Monument foundation was installed, as well as light pole foundations. Median work will soon begin in the coming weeks, as will paving for the Promenade and connector paths.
July 29, 2020: Recently, the project contractor completed demolition and site preparation work and is currently constructing improvements in the sidewalks at the proposed park entrances. Park users can expect to see new pathways and paving of the Promenade in the next two to four weeks.
Major Financial Assistance Provided By:
The Buhl Foundation
Commonwealth of Pennsylvania: Tom Wolf, Governor, Department of Community and economic Development, Commonwealth Financing Authority
Duquesne Light
Urban Redevelopment Authority
HONORING MRS. ROONEY
DONATE TO THE MRS. ROONEY MEMORIAL BENCH FUND