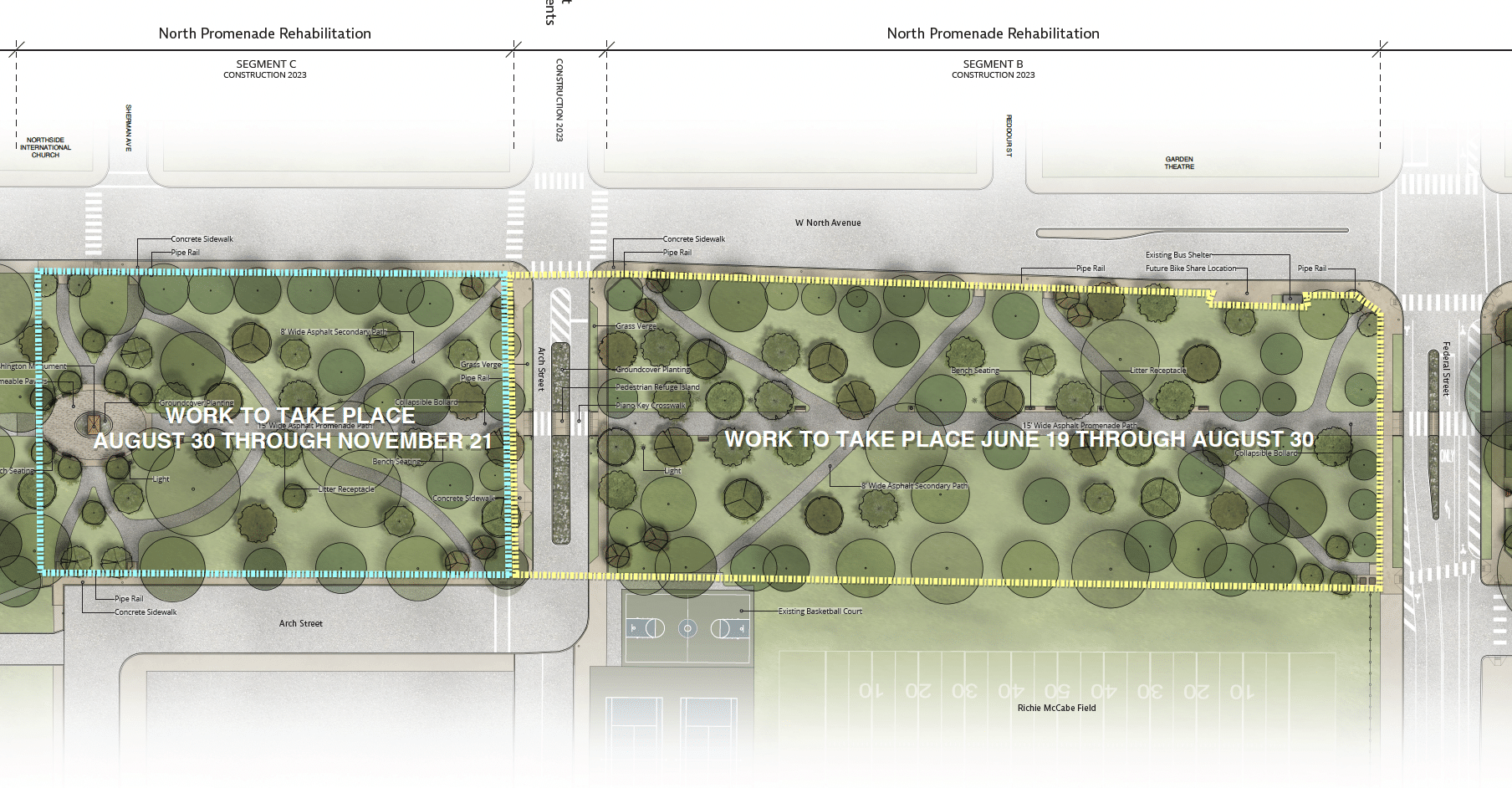 North Promenade Phase II Overview
The Pittsburgh Parks Conservancy will begin Segment B construction of the North Promenade project in Allegheny Commons Park on June 19, 2023. Construction will start at Federal Street and North Avenue, continuing to Arch Street. The improvements to Pittsburgh's oldest public park will include pathway resurfacing, canopy tree plantings, bench installations, lighting to illuminate the North Promenade and an overall enhancement to the pedestrian experience. This investment directly reflects the Northside neighborhood's unique needs and the upgrades residents wanted to see in their community park.  
On Wednesday, May 24, the Parks Conservancy celebrated the next phase of construction with a groundbreaking ceremony. Explore the photos below. Stay tuned for project updates throughout the summer!
Special thanks to the following individuals for contributing to this extraordinary ceremony: Parks Conservancy President and CEO Catherine Qureshi, Senator Wayne Fontana, County Executive Rich Fitzgerald, Deputy Mayor Jake Pawlak, Councilman Bobby Wilson, Christine Waller of Duquesne Light Company and Diana Bucco of The Buhl Foundation. 
North Promenade Phase I Overview
The project will restore the 1935 path pattern, removing unnecessary paths and excess pavement.
New pedestrian crossings at Federal and Arch Streets will include planted medians to provide safe harbor and signal drivers that they are entering the park zone. The George Washington Monument will be given a new setting in a well-scaled oval plaza. Finishing touches will include historically appropriate benches and energy efficient lighting. The planting scheme will feature a central allee of canopy trees along the Promenade, with a variety of understory trees planted informally in the flanking lawn.
The first phase of the project was completed in 2021 and began near the Patricia Rooney Memorial Fountain, extending to Federal Street.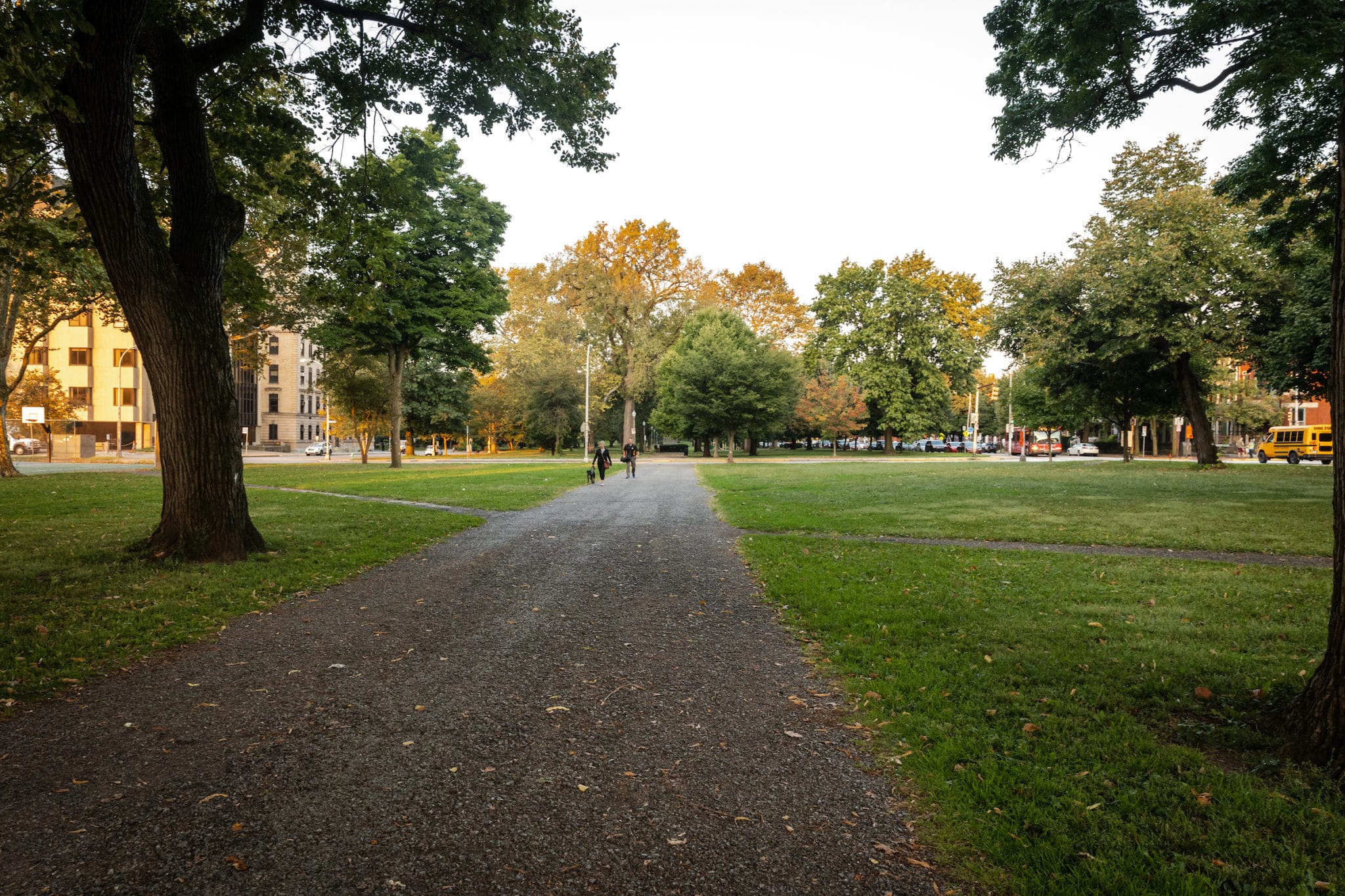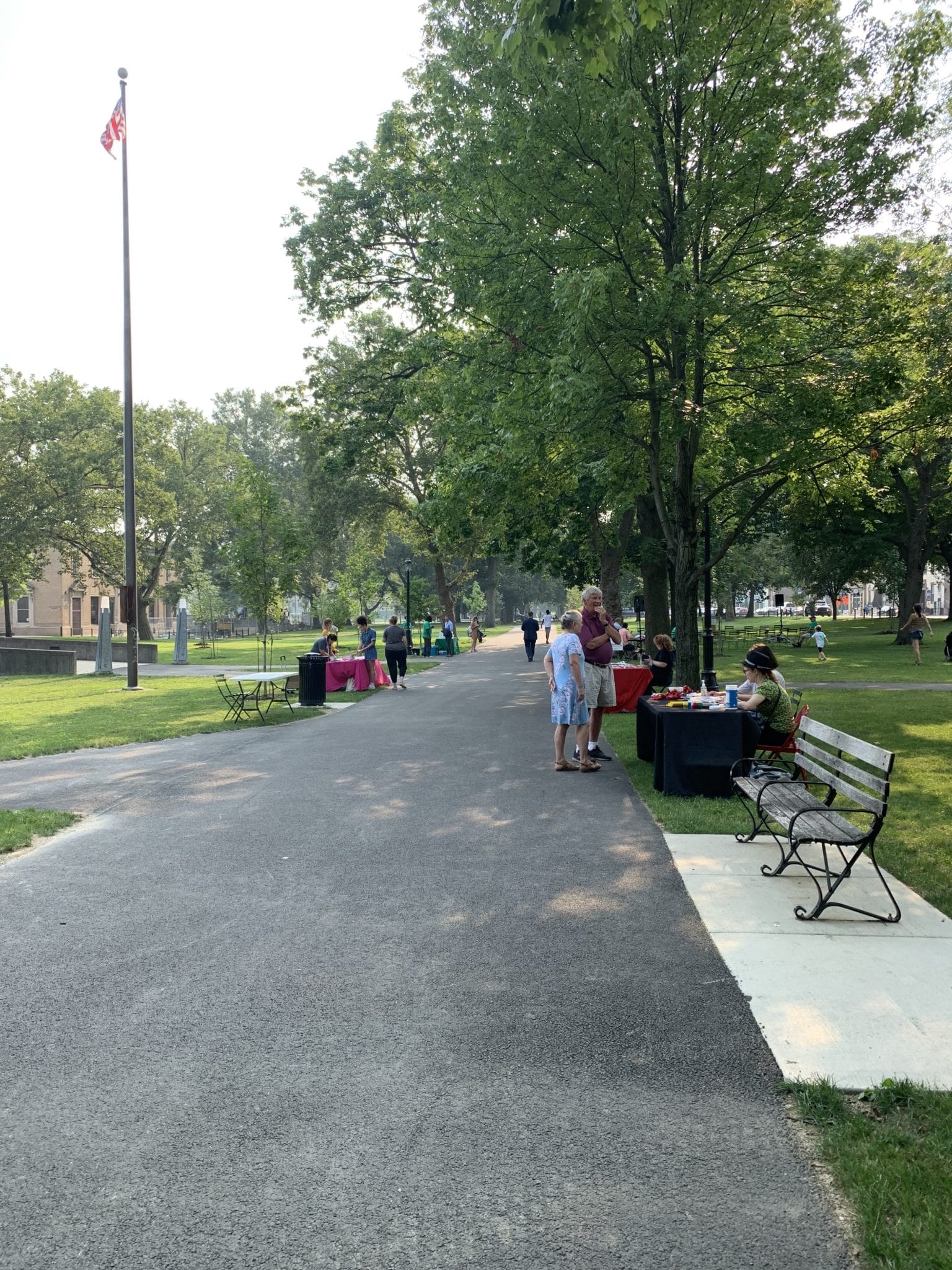 Phase I Project Highlights
Representing 17 species to be planted.
Consistent width of 15', paved in historically appropriate asphalt, totaling 1,445 linear feet (approx. 1/4 mile)
29 LED pedestrian lights along Promenade, some with outlets
30 standard historic benches
Phase I Ribbon Cutting Community Celebration
On July 20, we recognized the completion of the Allegheny Commons Park North Promenade Rehabilitation Project with a ribbon-cutting event!
As the oldest public park in the City of Pittsburgh, the renovation of the space included the repaving of the historical 15-foot promenade, the planting of new trees, and the implementation of lights, benches, and trash receptacles throughout the path. The event included a speaker line-up of local leaders sharing their own personal connections to Allegheny Commons, followed by live music, strolling performers, vendors, and free cookies! 
Thank you to all who joined us for the event, and to our partners at the City of Pittsburgh, Allegheny Commons Initiative, and the Northside Leadership Conference for helping to make this community event a success.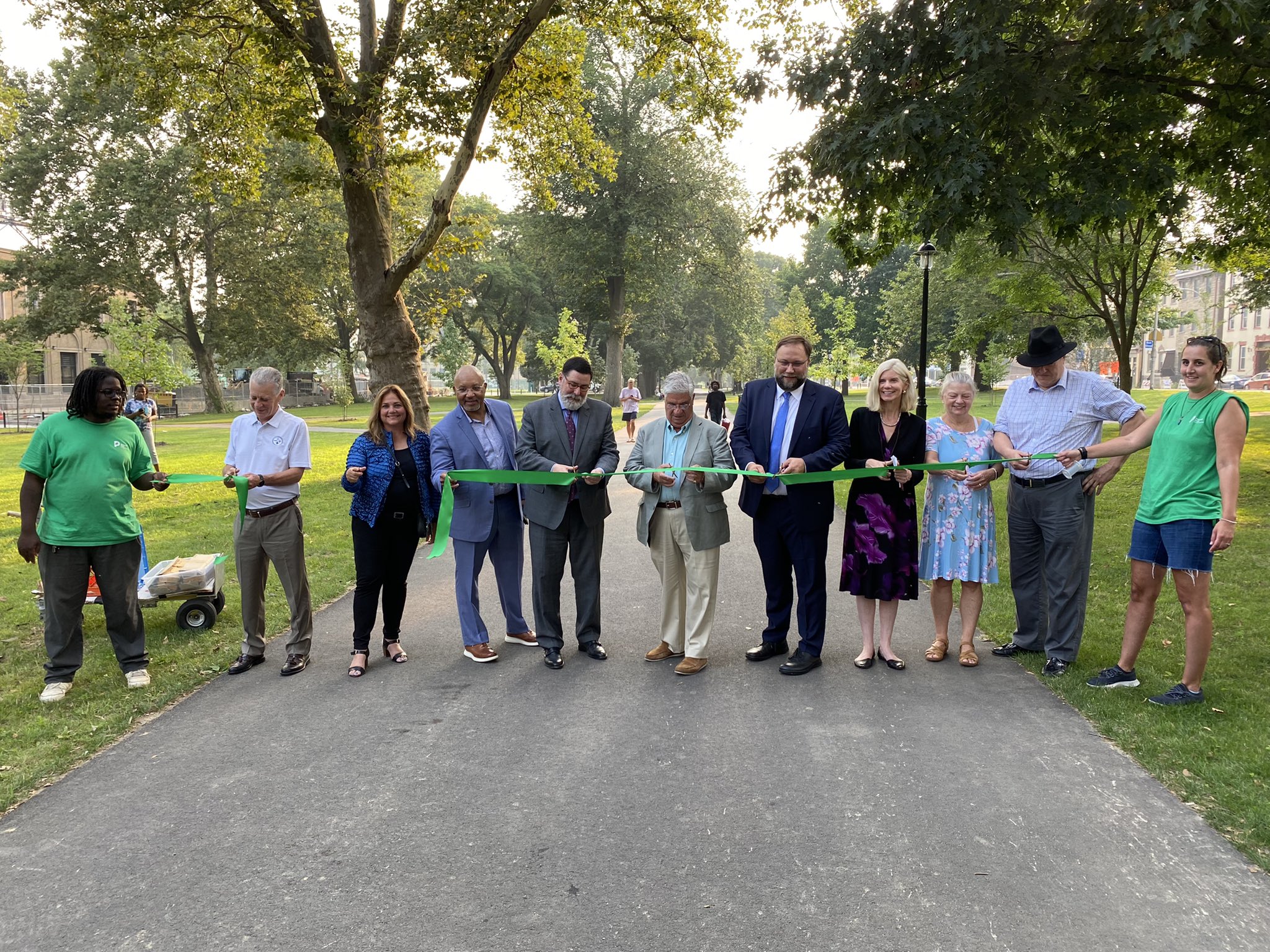 North Promenade Virtual Groundbreaking
Take a look at live footage from our virtual groundbreaking ceremony for the North Promenade Project, which aired originally on Facebook Live on June 25, 2020. Hear from Mayor Bill Peduto and an array of partners, sponsors, and supporters on why this project is an important step towards a greener, more accessible, and community focused future.