Let's learn about squirrels! To get started, watch the lesson video to the right! Then scroll down or follow the links below to try even more activities!
Here are two playful ideas related to squirrels for you to do the next time you are outside. Learn fun ways to play with acorns, then become a squirrel detective and learn what squirrel clues you can find when taking a walk. 
WATCH A SQUIRREL BUILD A NEST!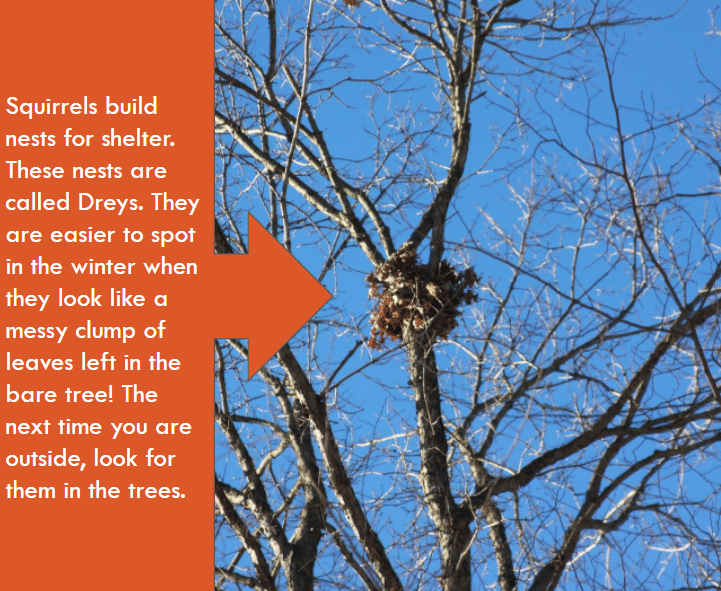 DO A SQUIRREL SCAVENGER HUNT!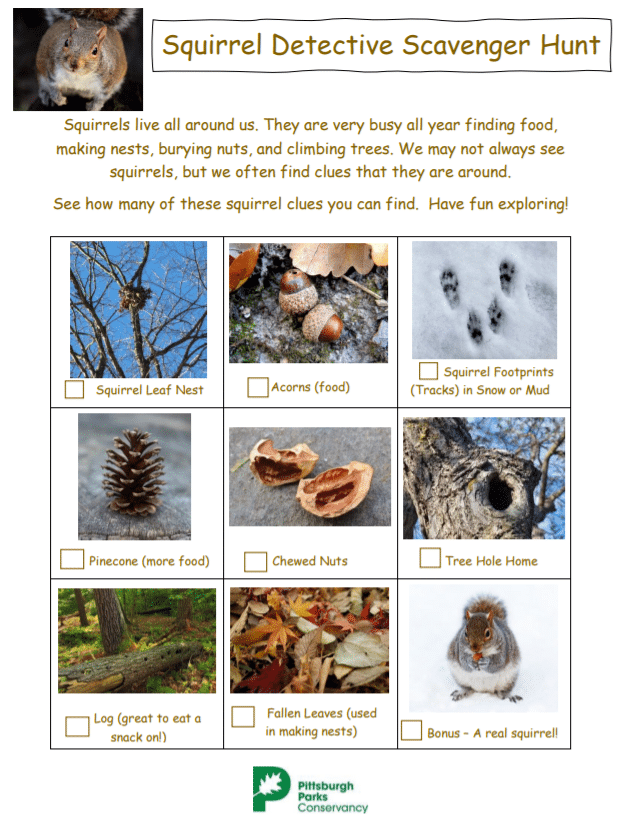 Its fun to have a buddy with you on a walk. You can make a squirrel buddy out of a toilet paper roll and paper. Once you've finished, go out on a walk with it to find acorns for it to eat.