Love Your Parks Stories: Kirstie Mosher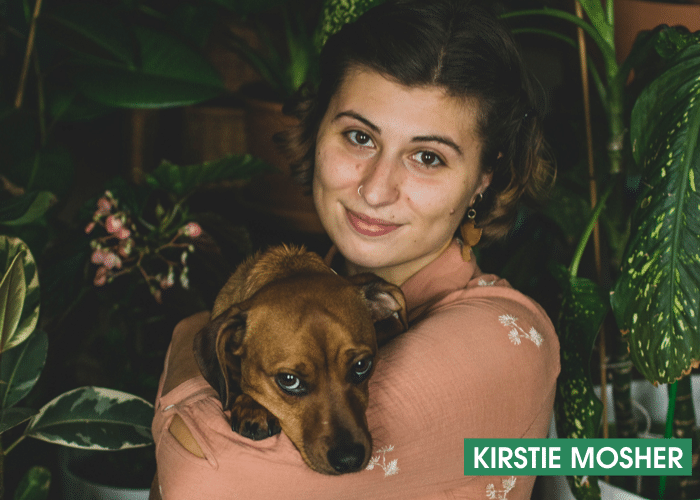 My name is Kirstie Lynn Mosher, and I am a Master's student at Carnegie Mellon University, where I'm studying voice and opera performance. Though I am a musician by trade, I am a park lover and have a passion for environmental education! I currently live in Shadyside with my little Dachshund pup, Piper. We love experiencing new trails together. She loves to sniff all the scents and explore while on her leash. Sometimes I'll bring my film camera and take pictures while we're on the trails, too!
This past summer, I realized the importance of green spaces and wildlife conservation, and I decided that I wanted to learn more about educating people about the great outdoors. It has been one of my most favorite experiences.
The past couple of months, along with a team of other Pittsburgh Parks Conservancy employees and interns, I've been creating a new self-guided hike! I was extremely excited when the team picked my idea for the hike, and it has just been a joy to see this project grow and come to fruition.
My dream is to become a park director. I would love to plan and oversee all education, recreation, and conservation programs for the park. Getting people outdoors and teaching them to love nature responsibly is something that I cherish. I'd also love to become a National Park Ranger at some point, too!
This experience at the Parks Conservancy has provided me with many tools and connections that will allow me to prepare for a career in this field. My mentors have taught me so many ways to bring accessibility, openness, and innovation to environmental education. I look forward to bringing all of these lessons and experiences with me into the future!