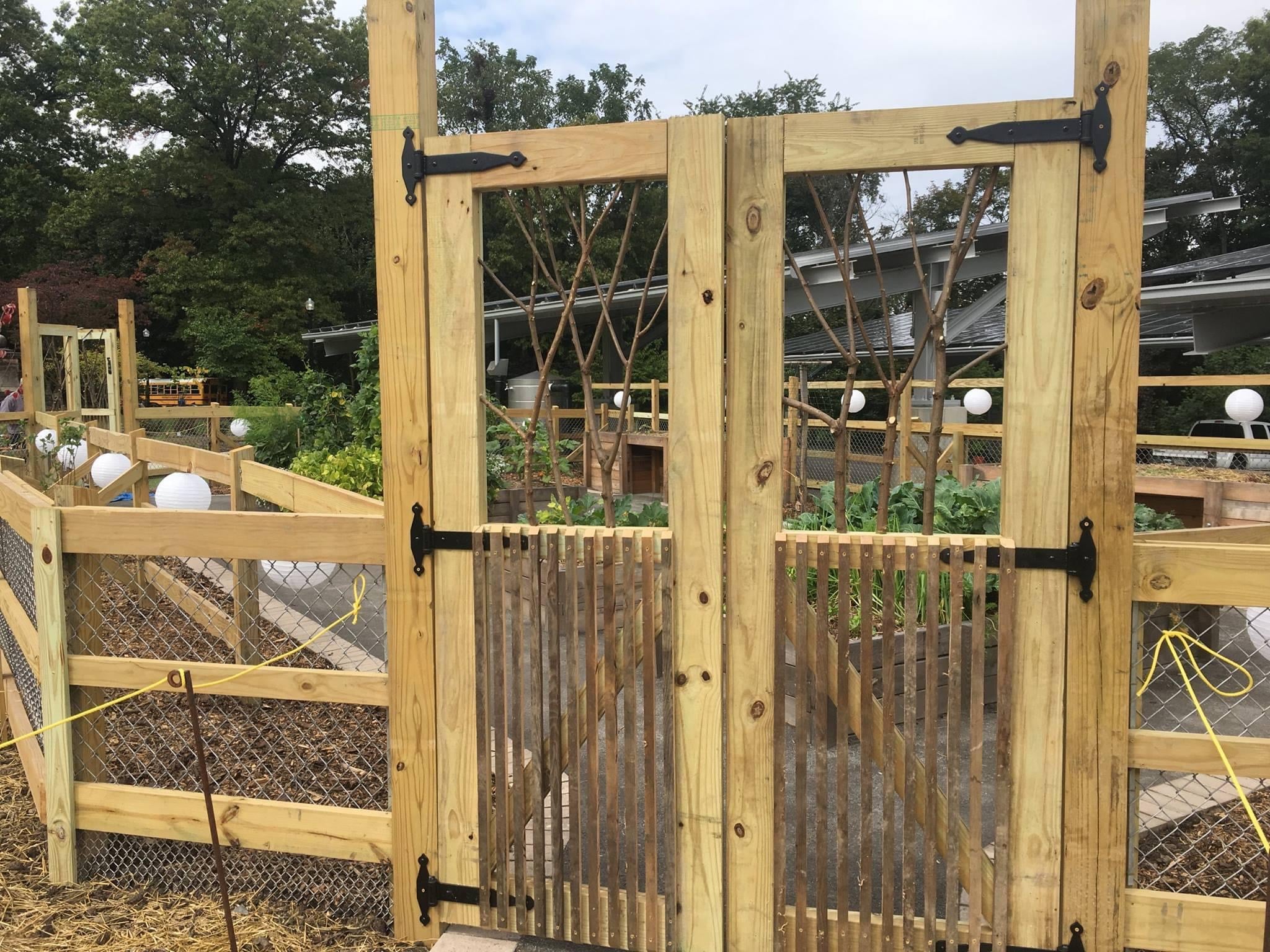 WHERE TO START

To promote understanding of the African Diaspora, the Heinz History Center and Pittsburgh Parks Conservancy collaborated to create the From Slavery to Freedom Garden at the Frick Environmental Center. During the antebellum period of the 19th century Pittsburgh became a destination of freedom seekers. The From Slavery to Freedom Garden tells part of that story by showcasing plants used for food and medicinal purposes -- some found in woodlands and fields along the journey to freedom, others cultivated in home gardens of free people of color.
The From Slavery to Freedom garden was developed in partnership with the Heinz History Center as part of a larger exhibit that highlights the enslavement of people from Africa and its impact on the American economy, the history of the anti-slavery movement, the Underground Railroad, and the impact of 19th century activism on the modern quest for civil and human rights in Pittsburgh. ​
EDGE PLANTS
---
The plants in the edge beds are wild native plants that grow in the forests of the northeast, and plants that you can find in Frick Park and other Pennsylvania State Parks and green spaces. These are plants that freedom seekers would have encountered and used to meet their survival needs. ​
Plants like the raspberries and blue berries that we eat can be found in the edge beds. These berries grow naturally in the wild. ​
RAISED "MARKET GARDEN" BEDS
---
The plants in the raised beds are plants that represent what we would typically find in an American market garden. These food stuffs were used for sustenance and as way of acquiring wealth and economic freedom. ​
​
The plants that we find in the market garden beds, often have a "wild cousin" or counterpart. For example, a carrot is domesticated, but it came from its wild cousin "wild carrot" or queen anne's lace.
RESOURCES FOR EDUCATORS

Topics that are at the intersection of our troubled history are so important so that we can create a better future. The Education team at PPC would like to share some resources as well as an anti racist lesson plan that we have created, We recognize that teachers and educators, both formal and non formal, want to talk about these issues, and they need tools to help them do so. FEC is committed to providing the space to do this as well as the tools to do this. The story of the environment belongs to us all. We encourage the telling of these personal stories, in order to promote healing and growth.
ANTI-RACIST LESSON PLAN

Below is an example of an anti-racist lesson plan, developed by the Pittsburgh Parks Conservancy. It is meant to be used as a model for teachers visiting the garden. It can also be facilitated by Pittsburgh Parks Conservancy staff during a scheduled garden tour.