WHO ARE YOUNG NATURALISTS?
WORK, LEARN, AND EXPLORE IN THE PARKS
Young Naturalists are high school students who want to learn more about nature and love spending time outdoors. They accept the challenge to work hard in conditions that are at times harsh and physically demanding to improve the health of the park. Young Naturalists are also interested in pursuing a degree or career related to environmental science, ecology, education, STEM (science, technology, engineering, and math) or sustainability.
The Young Naturalists program is a fun, paid opportunity for students to get outdoors and learn about the environment, gain unique work and leadership experience, and meet other teenagers who are interested in the environment. Students spend their summer outdoors learning about plants and animals alongside expert naturalists while working to improve the health of our parks by controlling erosion, managing and monitoring invasive species, repairing trails, and caring for trees.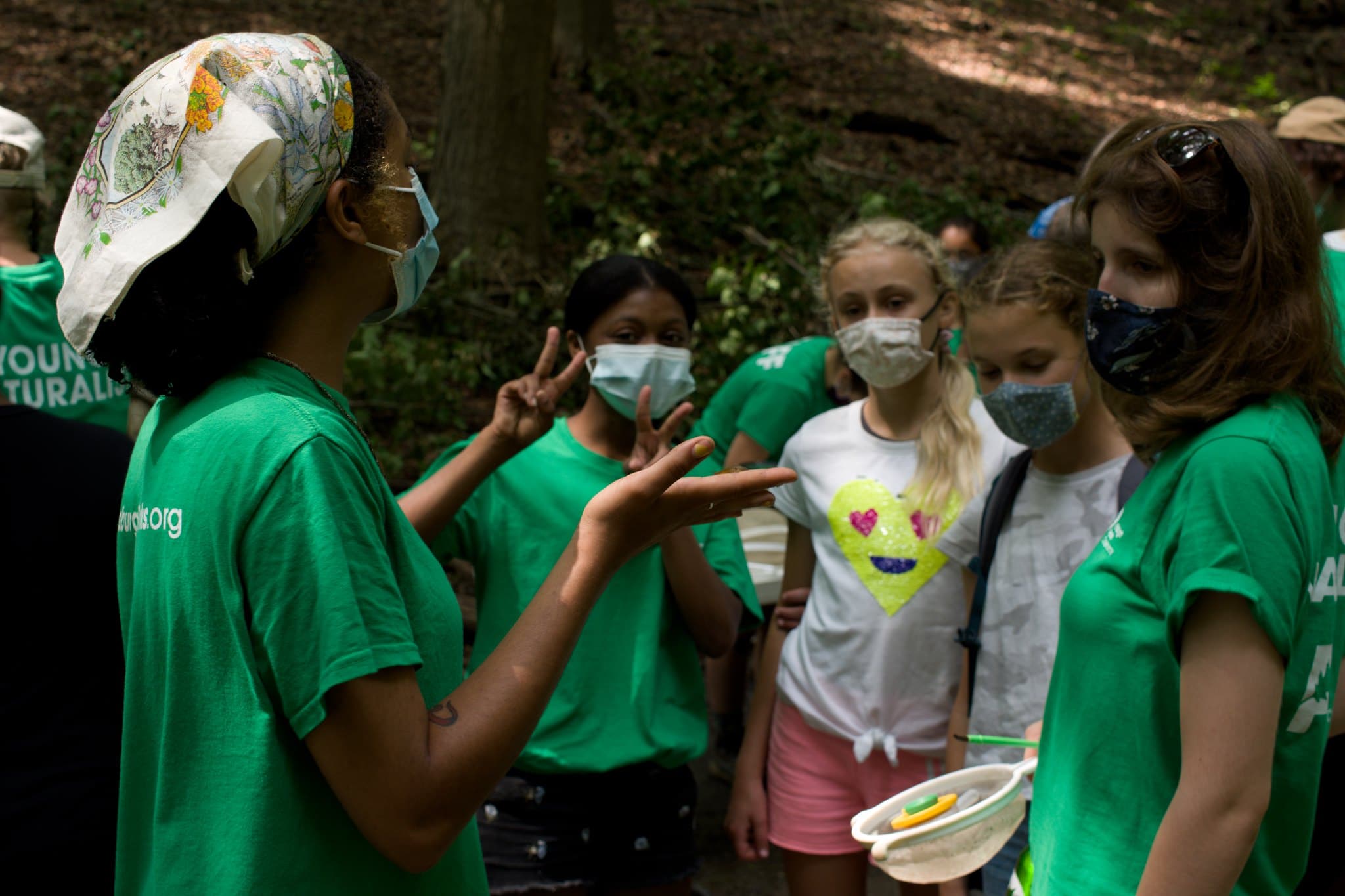 COVID AND YOUNG NATURALISTS
As with everything in life, Young Naturalists will be impacted by COVID-19. We cannot predict the future, but we are planning for the 2022 Young Naturalists to meet  outdoors in person as much as possible this summer. Young Naturalists and staff will be asked to commit to following safety protocols at all times. These will include properly wearing face masks (we can provide if you don't have them), maintaining physical distance, regular handwashing, and other safety and sanitation procedures. Some portions of the program may take place remotely over Zoom if there are significant rises in infection rates.