In July 2020, the Pittsburgh Parks Conservancy started the first of several projects to reconstruct the historic North Promenade—the prominent walkway that runs parallel to North Avenue—within Allegheny Commons Park. As part of the reconstruction of a beloved and much-used park, the Parks Conservancy is pleased to offer the opportunity to dedicate a bench within Allegheny Commons Park. 
Pricing Structure:
Patricia Rooney Memorial Fountain B

ench:

 $3,000
North Promenade B

ench:

 $1,500
Click here to view bench availability. 
Click here to purchase your bench dedication.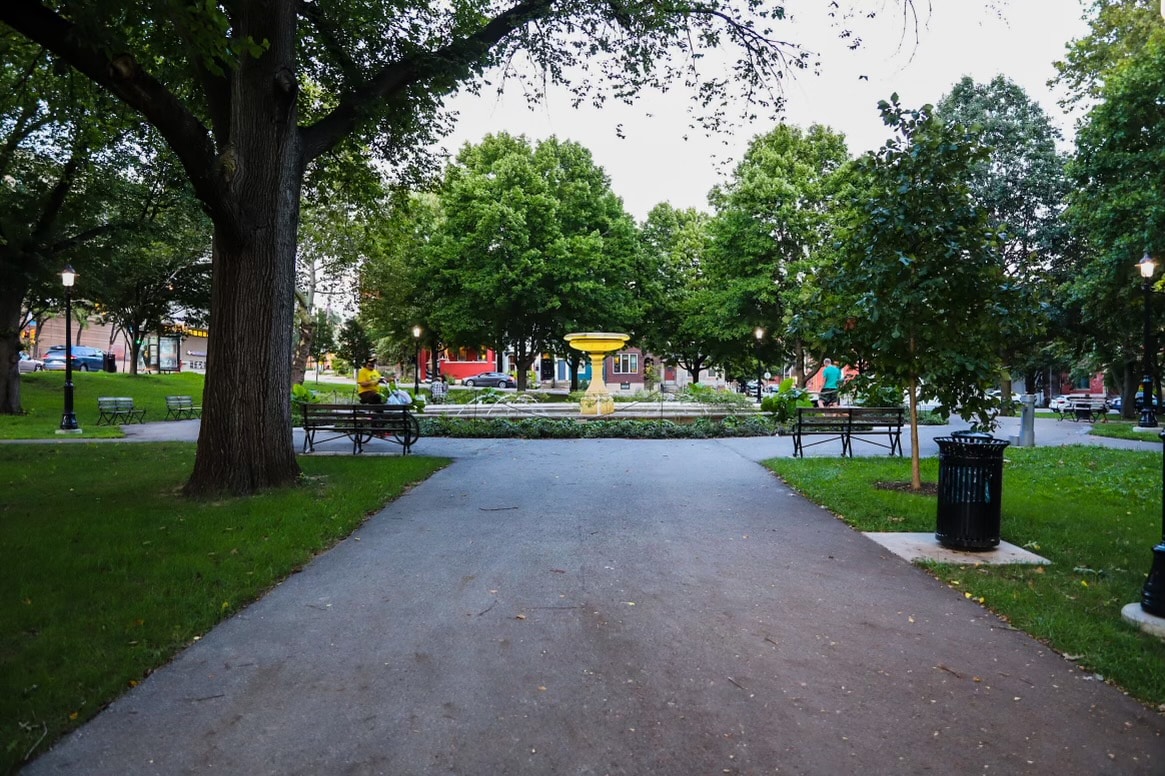 FLAGSTAFF HILL (SCHENLEY PARK)
Flagstaff Hill is not only an iconic Pittsburgh destination that people of all ages enjoy year-round, but it's also the site of the Pittsburgh Parks Conservancy's most recent capital improvement project. This popular landmark, directly opposite Phipps Conservatory and Botanical Gardens, attracts thousands of visitors annually who enjoy its panoramic views of the Oakland neighborhood and city skyline. 
The first step of the project is restoring the historic hand-hewn stone entry steps, retaining walls, and the overlooking terrace. Following the restoration of the historic masonry walls and stairs, the project will address pedestrian barriers by reconstructing the dilapidated main path connecting the east and west entrances, where the Conservancy will soon create new gardens. 
The project also includes the installation of new park benches along the connecting pathways, so visitors can enjoy a moment of relaxation as they enjoy the stunning views from Flagstaff Hill. 
Pricing Structure:
Flagstaff Hill Bench: $3,000
*PLEASE NOTE THAT ALL BENCHES ARE CURRENTLY DEDICATED IN THIS LOCATION*
Click here to view bench availability.
Click here to purchase your bench dedication.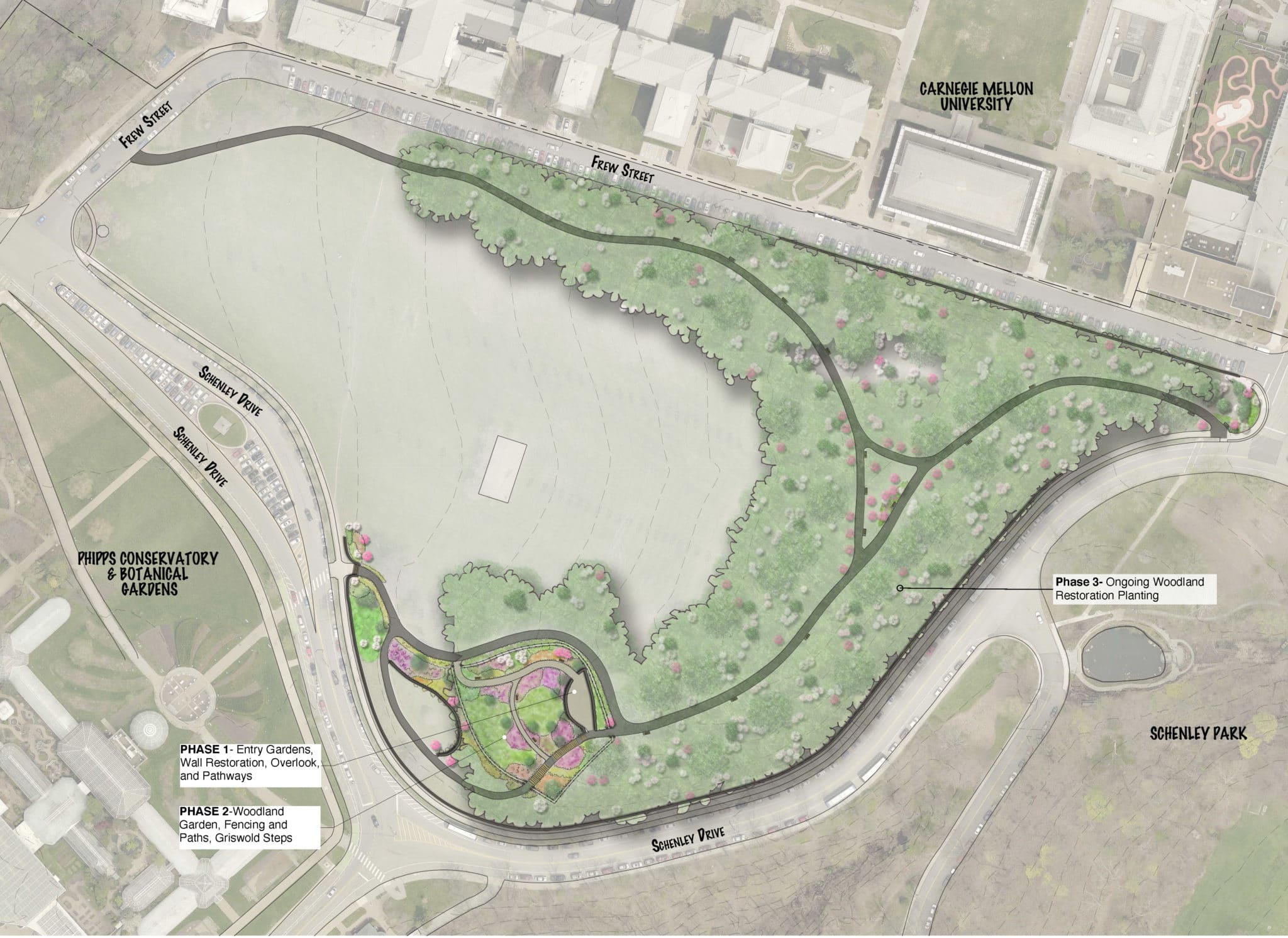 HIGHLAND PARK ENTRY GARDEN
***SOLD OUT***
The Highland Park Entry Garden was restored in 2005 by the Pittsburgh Parks Conservancy. Together with the Highland Park community, the Parks Conservancy sought to return this jewel of landscape design to the people of Pittsburgh. Restoration work began in 2003 and was completed in 2005, returning the space to the neighborhood treasure it was meant to be. The gardens have since been accented with four 4-foot-tall metal urns. The urns recall a feature of the entry garden that is visible in historic photos and postcards and feature seasonal plantings. 
The garden contains a glorious mix of herbaceous perennials and spring bulbs and an array of benches that surround the stunning water feature. 
Click here to purchase your bench dedication.
Click here to view a map of dedicated benches.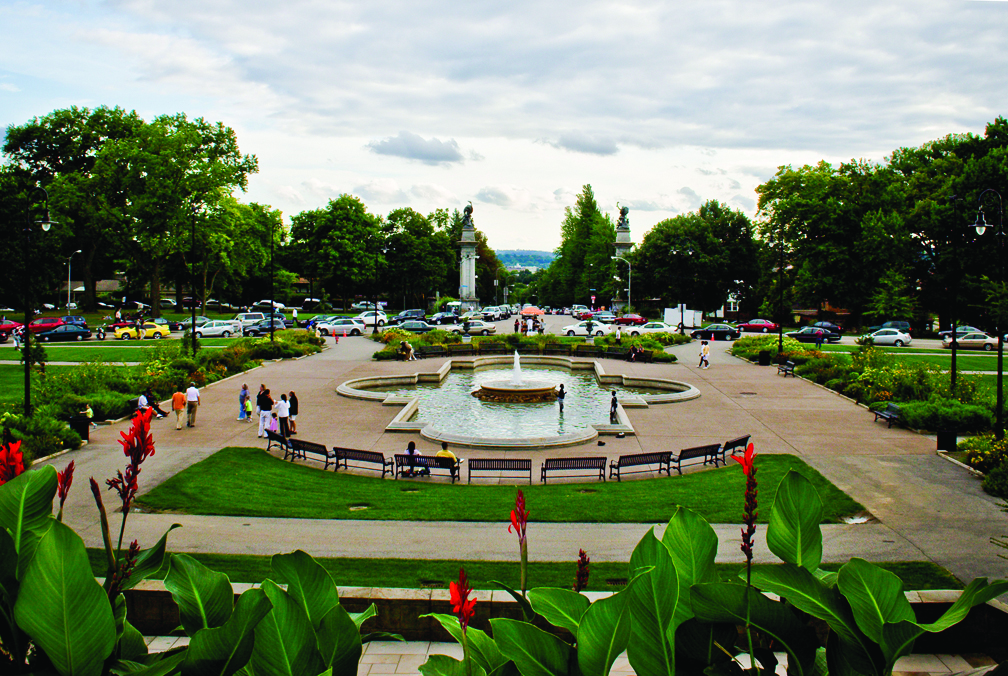 Installment payment plans are available for all of the locations listed above. Please contact Zak Koval at zkoval@pittsburghparks.org for more information.