Safety First:
Explore safety tips and best practices before your next park visit.
Safety is of the utmost importance as we navigate through these unprecedented times. Following recommendations and guidelines provided by experts at the Centers for Disease Control and Prevention (CDC) and the World Health Organization, the Pittsburgh Parks Conservancy continues following the guidance set by Governor Tom Wolf to combat the spread of COVID-19. We have taken the following steps with Pennsylvania in the Green Phase of the Reopening Plan.

---
Updated May 31, 2021
As of May 31, 2021, all Pennsylvania COVID-19 mitigation orders have been lifted with the exception of the universal mask mandate. Please click here to learn more on the PA Department of Health website.
---
Updated May 10, 2021
Governor Wolf announced that event and gathering maximum occupancy limits will be increased to 50 percent for indoor events and gatherings and 75 percent for outdoor events and gatherings effective Monday, May 17.
---
Updated April 27, 2021
The CDC issued new guidance that fully vaccinated individuals can now safely do the following without wearing a mask:
Walking, running, hiking or biking outdoors alone or with members of their household

Attending small outdoor gatherings with fully vaccinated family and friends

Attending small outdoor gatherings with a mixture of fully vaccinated and unvaccinated people

Dining at outdoor restaurants with friends from multiple households.
---
Updated March 1, 2021
Governor Tom Wolf recently announced new guidelines to help combat the spread of COVID-19 in our region.
The latest guidelines related to parks and outdoor spaces are as follows:
Outdoor Gatherings and Events
The mitigation restrictions announced Monday include a revised maximum occupancy limit of 20% for outdoor events, regardless of venue size.
The CDC states that medium-sized outdoor gatherings carry a higher risk of COVID-19 spread, even with social distancing. CDC notes that the more people an individual interacts with at a gathering and the longer that interaction lasts, the higher the potential risk of becoming infected with COVID-19 and COVID-19 spreading, and that the higher the level of community transmission in the area that the gathering is being held, the higher the risk of COVID-19 spreading during a gathering.
All Parks Conservancy offices remain closed at this time. Public bathrooms at Schenley Plaza and on the grounds of the Frick Environmental Center are currently open. Capital improvement projects have resumed, including the rehabilitation of the North Promenade in Allegheny Commons Park and Chicken Hill Green Infrastructure Project in McKinley Park.
It's vital that park users continue to follow all safety guidelines, such as physical distancing and masking when visiting public spaces. Aggressive mitigation activity will remain while the virus is active in our communities.
---
Click here to learn about playground safety from Department of Conservation & Natural Resources.
City restrooms, water fountains, spray parks, swimming pools, recreation centers and senior centers are closed. Those using city parks are urged to bring their own water for hydration as fountains remain turned off. Learn more here: https://pittsburghpa.gov/citiparks/
---
Activities that comply safely with physical distancing guidelines are allowed. They include:
Tennis courts (singles matches encouraged)
Pickle ball courts (singles matches encouraged)
Skate parks
Fields (but not for organized group sports)
Frisbee Golf
Lawn Bowling
Bocci courts
Learn more here: https://pittsburghpa.gov/citiparks/
---
The Conservancy is limiting programs and special events until further notice. Check our Event Calendar here: https://pittsburghparks.org/events/
---
Remember, it takes all of us to slow the spread of the virus. Click here for resources on how to best disinfect your home from COVID-19, the flu and other illnesses.
View our list of Frequently Asked Questions.
---
Parks are essential.
These are stressful times. Parks are a healthy way to deal with the uncertainty that may be arising due to the coronavirus. Here are four ways to safely enjoy outdoor activities in the parks:
Walk Your Furry Friend
Hike Your Favorite Trail
Explore the Urban Forest While Enjoying a Run
Get In Your Daily Steps
---
Regional Park Entry Points
Pittsburgh's parks offer many different points of entry! Select a map below and begin planning your next trip to your neighborhood park.
Let's stick together by staying apart, so we can help ensure that our park system stays open and safe for all at a time when we need it more than ever.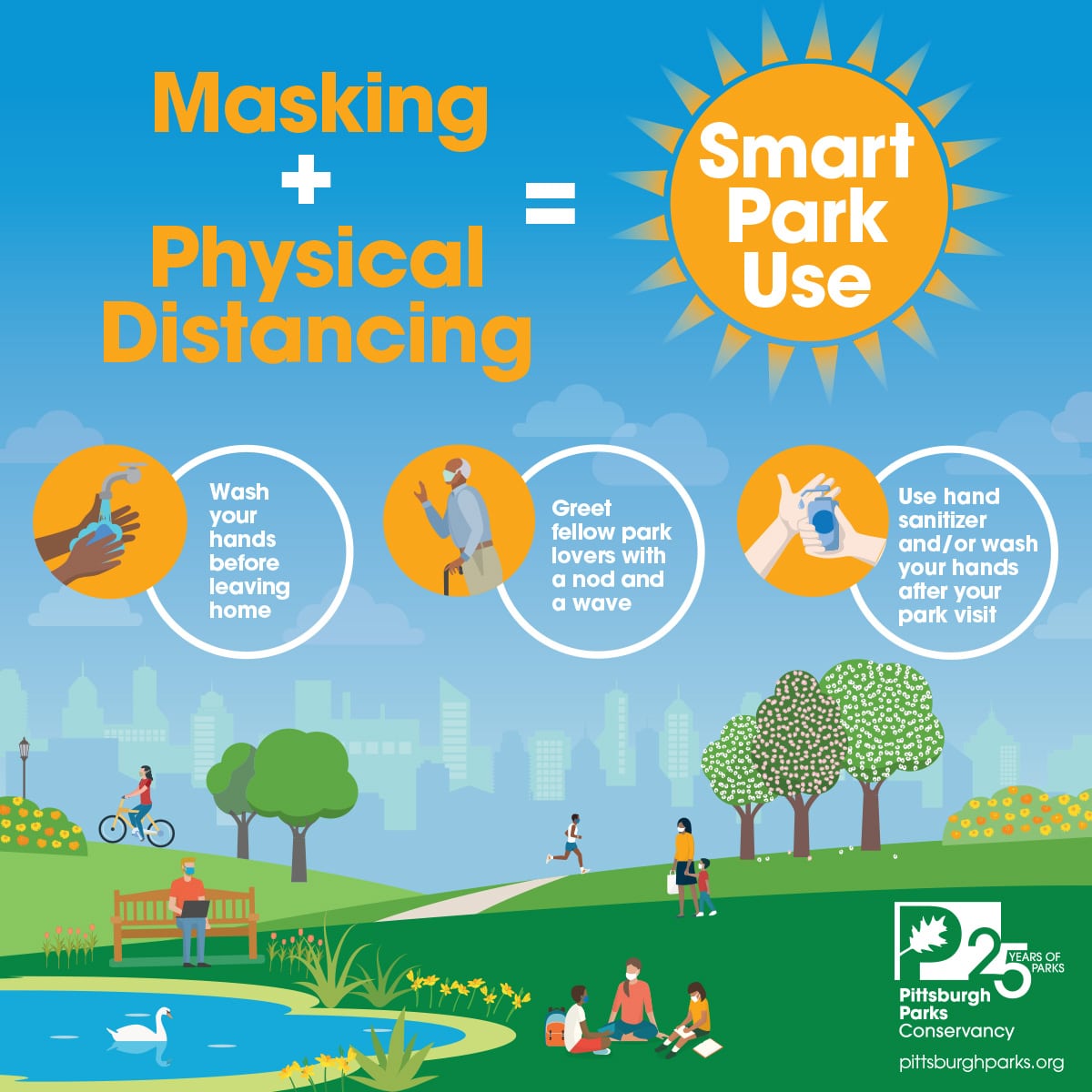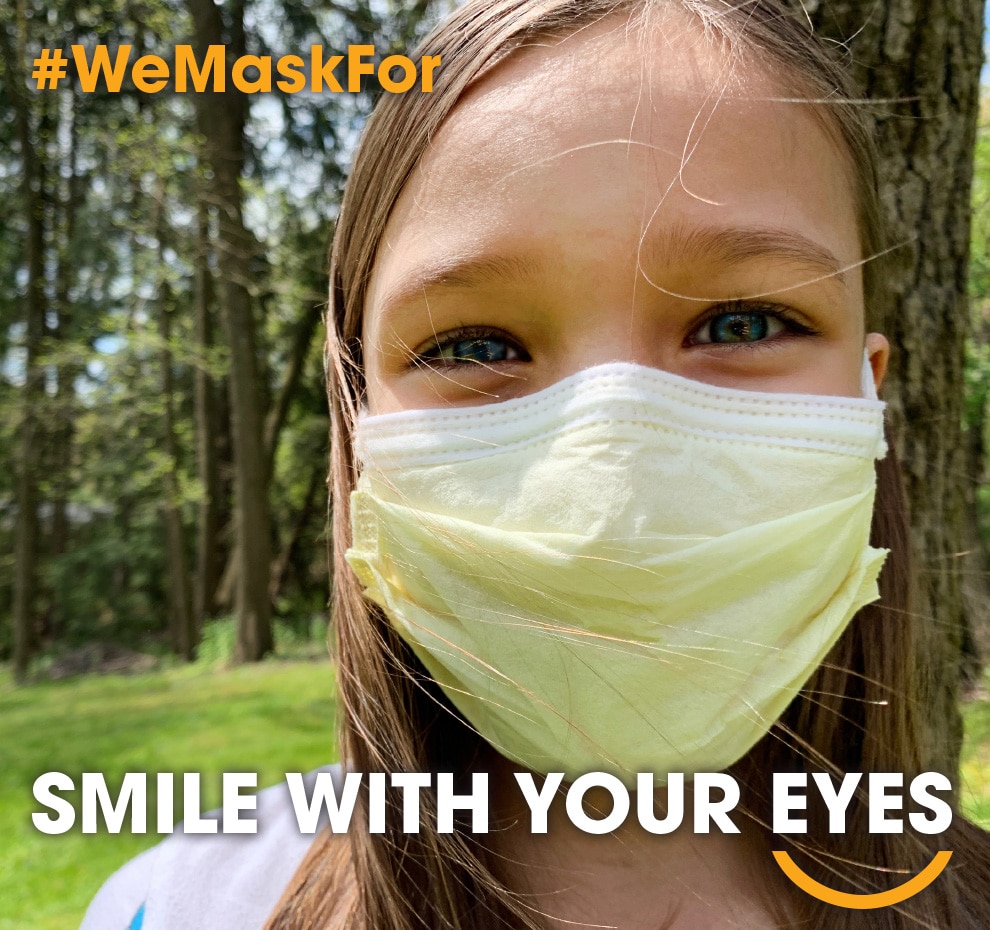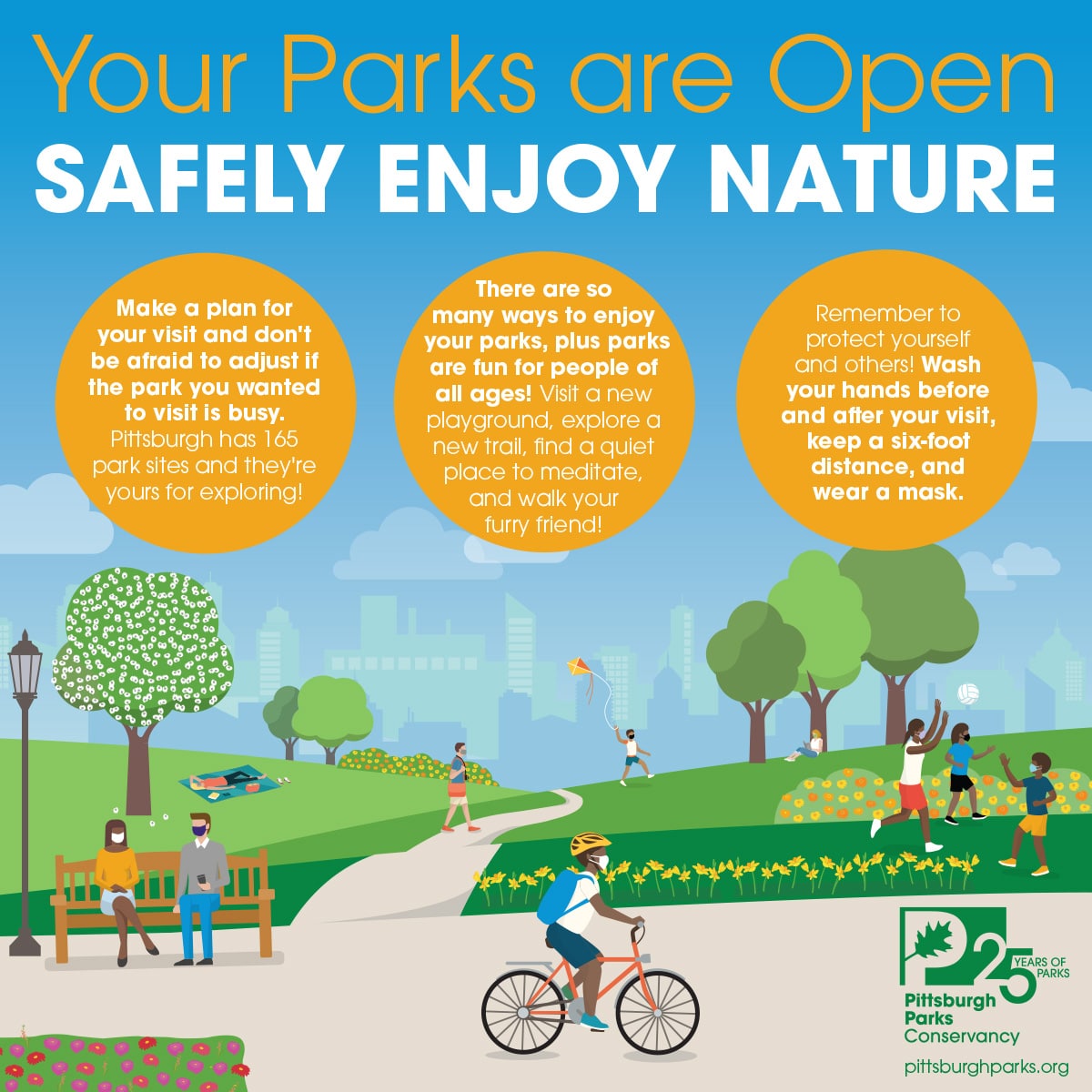 Your Parks are here for you.
Pittsburghers need parks. They're where families create lasting memories together, where people of all ages connect to nature, and where all of us can simply enjoy a breath of fresh air. Parks, in return, do more than we realize. They clean the air, filter stormwater, lower stress, and provide a natural sanctuary.
We believe in the power of parks. We are all in. Are you?